Written by Mary Ann Gilbert, Au.D., Whittier Hearing Center
Submitted by Dana Luzon, Au.D., Audiology & Hearing Aids of the Palm Beaches
The biggest mistake people make is buying a hearing aid instead of buying better hearing.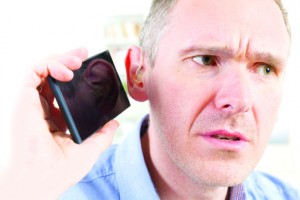 I have been helping people find solutions for their hearing problems and communication issues for more than 30 years, and I have seen hundreds of people who are unhappy with their hearing aids. The most common complaints I hear, day in and day out, are that they cannot change the batteries; they pick up too much background noise; they are not comfortable to wear; or they just don't help. In 9 out of 10 cases, I find that the person simply bought a hearing aid — they never thought about what they really wanted and needed it to do. They focused on the hearing aid, not on the communication problems they needed it to solve.
When you go shopping for a car, you think a lot about how you will use that car. If you haul stuff around a lot, you want to choose a truck, not a sports car. You choose the car based on what you need it to do. Once you figure that out, then you can worry about how big a truck you need or what color you want, but the first consideration is how you will use the automobile.
Doesn't your hearing deserve at least as much consideration? Before you start looking at the size or brand of the hearing aids, you must first figure out what you need them to do. Do you just need them for watching TV at home, or do you go to live plays? Do you go to lots of meetings and lectures? Do you use a cell phone a lot and need to get rid of that annoying Bluetooth stuck in your ear? Do you have lots of doctor appointments and can't hear what the doctor says to you? Is your family small or large? How big are your family gatherings and how often do they happen? How often do you go to restaurants to eat? Do you live in your own home or in an assisted living facility?
How much trouble are you having in each of these situations? Are the communication problems starting to really impact your relationships with your spouse, family, and friends? Are you still part of the conversation, or are you sitting on the outside watching and smiling and laughing when everyone else laughs, even though you did not hear the joke?
As you can see, there are many different problems that hearing loss can present depending on the degree of loss and your lifestyle. What you really want is for those problems to go away or be significantly reduced. So the first step in getting help for your hearing should be making a list of the top three or four problems that your hearing loss/communication problems are causing and then discussing what is the best treatment for you to make resolve those problems. When you take this solution-focused approach to getting hearing aids, you will be much more likely to get something you can and will use and that will restore the quality of life you want.
Dana Luzon,
Au. D. , FAA,
Doctor of Audiology
Originally from Southern NJ, Dana Luzon received her undergraduate degree in Speech Pathology and Audiology from the Richard Stockton College of NJ, and continued on to receive her Doctorate of Audiology at Salus University's residential program. Her varied clinical experiences throughout her doctoral studies include: VA hospitals, rehabilitation clinics, ENT and private practice settings. Her professional interests include: audiologic rehabilitation and progressive tinnitus devices. Her interests in the field outside of the clinic include: Humanitarian Audiology, and Audiology Awareness. Dr. Luzon currently lives in West Palm Beach, FL.
Audiology & Hearing Aids of the Palm Beaches
561. 627. 3552
4266 Northlake Blvd
Palm Beach Gardens,  FL 33410
HearingCareFL.com