Are you struggling with an illness or injury that is negatively impacting your overall quality of life?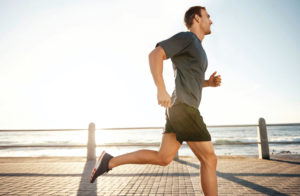 Have you tried various methods to heal your body without success? If you are searching for a natural, effective, and non-invasive treatment for reclaiming your overall health and body function, the professionals here at MD Beauty Labs can help. We offer cutting-edge exosomes treatment to promote healing and restoration within the body.
What Is Exosome Treatment?
Exosome treatment is a form of regenerative medicine that utilizes a more specialized and enhanced form of stem cell therapy. Stem cells can be used to encourage healing processes as they adapt to surrounding cells. However, exosomes carry precise signals that work to instruct cells on what to do.
Exosomes are packed with proteins, RNA, and mRNA. mRNA is a powerful force for building proteins and stimulating reparative processes. These unique molecule bundles are obtained from the outside of stem cells.
What to Expect
Exosomes that are used for treatment are collected from stem cells. Once collected from stem cells, the exosomes are prepared for injection with safety and precision in mind..
During exosome treatment, exosomes are delivered to the targeted treatment area through small injections. Once delivered, they work to deliver specific instructions to the cells. Signals are directly delivered that encourage optimal intercellular communication for healing and restoration. In response, the body is then naturally healed for optimal health and wellness.
There is no required downtime following sessions, and you are free to return to your daily activities following treatment.
Results may vary for each person and can depend on the specific concern being addressed. While you may experience some initial relief, it may take a period of time to experience the best results as your body continues the natural healing process. A series of regular treatments may help you achieve and maintain optimal healing and relief.
Who is a Candidate?
Exosomes treatment can be used to treat a range of health concerns. However, it is especially beneficial for those who are living with rheumatoid arthritis or other chronic joint pain. The best way to determine if you are a proper candidate is through a consultation with one of our experts.
Contact Us
Don't live in pain any longer, reach out to the professionals here at MD Beauty Labs located in West Palm Beach, Fl, to learn more about the benefits of exosomes. Contact us today and schedule your consultation!
Daniela Dadurian, M.D. received her medical degree from the University of Miami School of Medicine. She is certified by the Board of Anti-Aging & Regenerative Medicine and the Board of Laser Surgery. Dr. Dadurian has also completed a fellowship in Stem Cell Therapy by the American Board of Anti-Aging Medicine. She is a member of the International Peptide Society, the American Academy of Anti-Aging Medicine and the Age Management Medicine Group. Dr. Dadurian is the medical director of several medical spa and wellness centers in palm beach county with locations in West Palm Beach and on the island of Palm Beach. She is a leading expert in anti-aging & aesthetic medicine. Her state of the art facilities offer and array of anti-aging, functional medicine, cosmetic and laser therapies.
MD Beauty Labs
320 S. Quadrille Blvd., WPB
West Palm Beach, Fl
561-655-6325
340 Royal Poinciana Way, Suite 325D
Palm Beach, Fl
561-797-9090