By Anita Mandal, M.D. –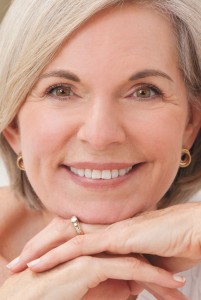 Q: What is the Whisper Lift?
A: The Whisper Lift was developed in 2007 by Palm Beach Plastic Surgeon, Dr. Anita Mandal as part of the next generation of Quick Recovery Facelifts. Designed for patients that want convenient procedures with less downtime, the Whisper Lift tightens and lifts sagging jowls and neck tissues without the prolonged recovery and extensive anesthesia associated with more aggressive facelifts.
Less invasive than a traditional or full facelift, the Whisper Lift offers a youthful, beautiful and refreshed appearance without an "operated" or unnatural look. Typically performed under local anesthesia and in a fraction of the time needed for a full or traditional facelift, the Whisper lift is also known as an "awake facelift", allowing your quick return to most daily activities within 4-10 days.
Q: What are the benefits of a Whisper Lift?
A: The unique benefits of the Whisper Lift in comparison to a traditional or full facelift include:
• Shorter operating time
• Less downtime and recovery
• Use of local anesthesia instead of twilight sleep or general anesthesia
• Natural results
• More cost-effective
• Shorter incisions
• Less risk of facial nerve injury
• Lower chance of uneven posterior hairline
Q: How long does the Whisper Lift last?
A: The Whisper Lift can take 5-15 years off your face. Like traditional facelifts, if you look ten years younger after surgery, in 5 years, you will have aged but can still expect to look 10 years younger than had you not undergone surgery. The effects of the Whisper Lift can be considered fairly permanent, but surgery does not halt the aging process as your tissues will continue to sag with age.
Q: Who is a candidate for a Whisper lift?
A: The Whisper lift is recommended for patients who:
• Have mild to moderate sagging of the jowls and neck
• Do not want a traditional or full facelift
• Want to avoid an overpulled, unnatural or "wind blown" appearance
• Had a prior facelift and just need a "tuck"
• Prefer less downtime and/or recovery
• Do not want general anesthesia or IV sedation
• Desire cost effectiveness without compromising safety or quality
• Want a lower risk procedure
• Who are mainly healthy
A thorough consultation with your Facial Plastic Surgeon to assess your individual needs is the first step in assessing the type of lift most suitable for you.
Anita Mandal, M.D.
Dr. Anita Mandal is a double board certified Facial Plastic Surgeon who has been practicing for over 15 years. She specializes exclusively in cosmetic procedures of the head, face and neck consisting of both surgical as well as non-surgical treatments. Dr. Mandal's areas of expertise include facial rejuvenation, hair replacement surgery and rhinoplasty.
Her offices overlook the beautiful Soverel Harbour Marina in the heart of Palm Beach Gardens and house two state-of-the-art surgical suites for patient privacy, comfort and convenience. Dr. Mandal can be reached at 561-238-0040. To ask a question, please email drmandal@comcast.net
Mandal Plastic Surgery Center, P.A.
2401 PGA Blvd., Ste. 146
Palm Beach Gardens • 561-238-0040
www.mandalplasticsurgery.com