Brand new to Boca Raton, The Spa Care Center is a specialized facility dedicated to comforting and pampering to both cancer patients and survivors still undergoing treatment.  For those undergoing chemotherapy or radiation treatments, it's nice to know that there is a place where they can feel comfortable in their own skin, with products that are specifically selected for the sensitive skin that occurs after chemotherapy.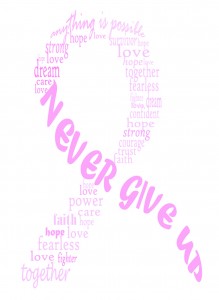 The Spa Care Center's concept began when owner Melanie Jeanteurs' father and mother were simultaneously diagnosed with cancer. During this cancer journey, which both of her parents defeated, they realized as a family that there was a void in 'feel good' spa services and products available to those undergoing chemotherapy. Before Melanie's family experience, her husband, Pierre's father practiced oncology as a doctor in France. It was her parent's battle, along with Pierre's father's experience that gave them a purpose, a driven mission to help cancer patients.
"After personally experiencing loved ones going through chemotherapy, I now know the cure goes beyond the medicine and into 'feel good' therapies like massages, pedicures, and permanent makeup," said Melanie Jeanteur, co -owner of The Spa Care Center.
So what makes this spa stand out for cancer patients? The answer is its organic and vegan products, which are safe to use on skin that is being pumped with cancer fighting chemicals. Located on 124 S Federal Highway in Boca Raton, The Spa Care's services can truly transform a person's appearance respective to undergoing chemotherapy, due to the all-natural and unique services offered such as: areola re-pigmentation or repair with permanent make-up tattoo, oncology skin treatments, organic spray tan, massages, and manicure/pedicures.
For more information visit http://spacarecenter.com/
Spa Care Center Oncology Spa
124 South Federal Highway
Boca Raton, Florida 33432
(561) 465-5070
www.SpaCareCenter.com
Facebook.com/SpaCareCenter
@oncologyspa