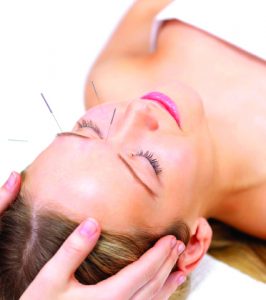 Traditional Chinese Medicine (TCM) is based on traditional medical practices originating in China. TCM stems from the belief that what happens to one part of the body affects every other part of the body. Similarly, organs and organ systems are viewed as interconnected structures that work together to keep the body balanced and harmonious.
TCM is a complete medical system that recognizes true healing is a multidimensional process. This ancient holistic medical system, understands that the mind, body, spirit and emotions must all be focal points during the healing journey. The mind and the emotions play an influential role in creating wellness or illness and attracting disease.
The theory of acupuncture is based on Qi, the vital force or energy of the human body. According to TCM, Qi is circulated in all parts of the body via energy channels, meridians or pathways. This energy flow is often compared to the circulatory system and nervous system, however, should be noted and acknowledged as a separate, complex network of Microsystems interconnecting the body. If there is an interruption, blockage or imbalance in the flow of Qi in the meridians, it can lead to pain, illness and disease. Acupuncture restores the balance, thus allowing for the normal flow of qi throughout the body and restoring health to the mind, body and spirit.
Various factors affect the smooth flow of Qi, such as injury, poor nutrition, organ malfunction or infection by harmful microorganisms etc. Other factors that disturb the balanced flow of Qi are extreme climatic conditions (cold, wind, heat, damp), as well as the emotional state (pleasure, dejection, stress, despair, confusion, fear) and overall health of an individual.
How Does Acupuncture Work?
Acupuncturists will place fine, sterile needles at specific acu-points on the body. The insertion of needles activates the body's Qi and promotes natural healing by enhancing recuperative power and activating the body's innate ability to heal itself. It also can improve overall function and well-being. It is a safe, painless and effective way to treat a wide variety of medical problems and conditions.
When the needles are inserted into specific acu-points, acupuncture trig­gers direct, measurable effects on the body including the following:
• Improved Circulation • Reduced Inflammation
• Pain Relief
Cosmetic Acupuncture / Facial Rejuvenation
So How Does It Work?
Is your skin sagging, wrinkling or lacking luster?
Do you want to prevent wrinkles before they occur?
Are you looking for a natural alternative to botox or plastic surgery?
Cosmetic Acupuncture may be your answer…
– Increase in collagen production, improving the elasticity of your skin.
– Remove fine wrinkles in the skin.
– Lessen deep wrinkles in the skin.
– Improve skin tone.
– Tighten pores.
– Strengthen the facial muscles firming sagging skin, helping flatten wrinkles and lift droopy eyelids.
– Increased blood circulation in the face, improving complexion.
– Clear or reduce age spots, rosacea, and acne.
– Pain free and natural therapy that improves your appearance.
– A treatment that benefits your overall health.
– You will not only look younger, but also feel younger!
Cosmetic Acupuncture is an effective non-surgical treatment to reduce the signs of aging. During the Cosmetic Acupuncture treatment for facial rejuvenation, thin sterile needles will be inserted into the face and body to adjust the flow of energy. The local insertion of needles into the superficial layers of the skin has been shown to increase collagen production in the local area, improving the tone of the facial muscles, pulling the skin tight and flattening wrinkles for a more youthful appearance.
Cosmetic Acupuncture is an all-natural procedure without danger of side effects such as swelling, scarring or a lengthy recovery time.
A 1996 report in the International Journal of Clinical Acupuncture reported that among 300 cases treated with Cosmetic Acupuncture 90% had marked effects with one course of treatment. The effects include more delicate skin, improved elasticity of the skin, improvement in skin tone and overall rejuvenation.
Treatment Plan
Cosmetic Acupuncture involves treating all aspects of the individual improving overall health to improve the look of the skin. The first treatment includes a full Traditional Chinese medicine consultation, acupuncture treatment and herbal facial. Often herbal medicine, potential dietary changes and skin care products will be recommended to balance overall health and the appearance of the skin.
Course of Treatment
The course of treatment is 10 visits with best results achieved with two sessions per week for five weeks (1x per week, patient will receive an at home pearl powder facial following the cosmetic Acupuncture session).
Each visit is approximately 30 minutes to 1 hour.
Individuals will respond differently to treatment depending on age and lifestyle.
Maintenance may be needed once per month after the initial program and is recommended.
About Matthew Enright, A.P., D.O.M.:
Matthew Enright is a Doctor of Oriental Medicine and currently practices acupuncture in Boca Raton www.bocaratonacupuncture.com and Plantation, FL www.ftlauderdaleacupuncture.com. Matthew is a wellness-driven acupuncturist, with 17 years' experience serving diverse populations with an emphasis on pain management, sports medicine, neurological disorders, women's health issues, cosmetic acupuncture and integrative oncology with an impressive background offering integrative care for both acute and chronic conditions.
For more information
about Matthew Enright, A.P., D.O.M (FL),
please visit www.bocaratonacupuncture.com
(561) 939-0430
or www.ftlauderdaleacupuncture.com
(954) 835-2788