What you need to know about aftercare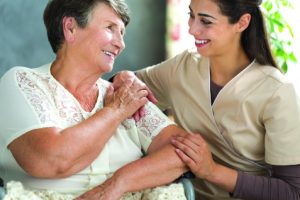 After any surgical procedure takes place, it's imperative to have someone with you initially, but many people don't understand how important it is to have a person caring for them even days and sometimes weeks after surgery.
Very often, most individuals don't realize that their surgical procedure has left them without energy, prescribed bed rest, in extreme pain, or with a great deal of difficulty moving or walking until it's too late.  If you or a loved one is preparing to have surgery, it's best to be proactive.
If you live alone or have a spouse that travels, or a child, or elderly parent that needs care while you're at work, you could benefit from a personal care coordinator checking in daily; there are many services available for these specific situations.
In the elderly in particular, the stress of hospitalization or surgical procedures can be daunting, and if it's coupled with being unable to care for themselves, the loneliness and depression will consume them, making their healing process slow down.
Professional Care Coordinators LLC is a homemaker and companion service that is owned and operated by registered nurses. They have over 25 years of experience caring for people at the most vulnerable times of their lives. Their expertise ranges from newborn to end of life care, and they are registered and insured. Level II background screenings are completed for all caregivers. They cover Palm Beach County, Indian River County, Martin County, Okeechobee County, and St. Lucie County. Your wellbeing and safety is their top priority.
What services do Professional Care Coordinators offer?
•    Light housekeeping
•    Meal preparation
•    Medication reminders
•    Shopping assistance
•    Transportation to Doctors appointments
•    Run errands
•    Grooming
If you or a loved one could benefit from Professional Care Coordinators, please contact them today at 561-557-4192, or visit their website at professionalcarecoordinators.com.
Professional Care Coordinators Office
2300 Palm Beach Lakes Blvd. Suite 215E
West Palm Beach, Florida 33409
561-557-4192
professionalcarecoordinators.com