By Dr. James McErlain, D.C.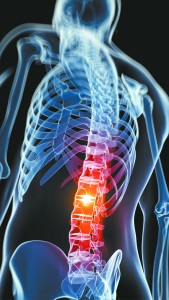 Are you one of the millions of Americans suffering from back pain?  Take if from our client's there are good options to treat your pain effectively without prescription pain medication or surgery.  Read what some of our many clients have to say about Jupiter Healthcare, Dr. McErlain and the DRX-9000:
I have trusted Dr. McErlain on two separate occasions now, spaced years apart, to address first my lumbar spine and most recently my cervical spine problems that generated severe incapacitating local and radiating nerve pain. In both cases, I feared surgery would be required. Dr. McErlain, after careful study of my MRIs, examination and medical history, wisely suggested that I at least try Spinal Decompression before resorting to invasive and extensive surgery.
At first, I was admittedly skeptical that spending a mere 25 minutes on a spinal decompression table with therapy three days per week could possibly repair my herniated discs. I understood the theory of the decompressing "vacuum/pumping" effects imparted by the DRX9000 on the discs allow them to reshape/fill up, but I had a difficult time believing that treatment could overcome the remaining 9960 minutes per week of stress to my spinal column.
However, much to my surprise and pure joy, I was absolutely proven wrong. On both occasions the treatment relieved the sciatic nerve pain in my lower back and severe radiating left arm pain from my neck. The treatment was tailored specifically for my disc herniations and in my case the symptoms associated with my neck and low back pain have not returned, as I surely thought they would, now years later.
I realize that my success may not always be the result, but all I can say is I am thankful, appreciative, fortunate, and yes highly impressed by the results that Dr. McErlain's treatment has had on my successful elimination of severe pain.
Gary Skillings
Jupiter, FL
I suffered from severe muscle pain and spasms in my neck for many years. In 2007 shooting nerve pain was added to my list of symptoms and I was often in tears when I went to sleep at night. I had been to multiple doctors, pain management clinics, acupuncturists, chiropractors and orthopedic surgeons from 1989 through 2008. Outside of surgery there was nothing they could do for the 3 herniated discs in my neck.
By chance, in August of 2008, I was ordering lunch at a local bagel shop when I noticed Dr. McErlain's brochure for disc decompression therapy. I took it home and read it. Quite honestly, I wasn't sold until I started doing some online research. Then a friend told me she had the therapy in New York, and it worked for her. So I made an appointment to see Dr. McErlain.
I immediately liked his easy-going demeanor and the amount of time he spent outlining my treatment plan. After another set of MRI's we would be ready to go. At first, I was a bit frightened that the treatment would be painful but to my surprise it was a no-brainer and I fell asleep on my 3rd treatment. As expected, I really didn't notice any improvement the first few times on the machine. But after the 5th treatment the pain began to subside. After the 8th time on the machine I was 60% better, and after the 13th, the pain was completely gone.
That was 4 years ago, and the difference has been amazing. I'll be forever grateful to Dr. McErlain and his staff for giving me my life back.
Dawn L
Jupiter, FL
I have never met a doctor and staff in my time that truly cares about his patients as much as Jupiter Healthcare! After my football career I had to have both of my knees replaced. Then came my low back issues-two bulging discs- and about a dozen Epidural shots. Finally after coming to your office and receiving spinal decompression and physical therapy, I can walk with about 85% less pain. It took 20 sessions with very little expense and now I have a much better quality of life. A miracle man is treating patients at 125 Indiantown Road in Jupiter, and I feel great! You and your staff are a true credit to society.
Ted A. Madej
Palm Beach Gardens
To Get Started
Contact our office to schedule an initial consultation with Dr. McErlain to determine if you are a candidate for care with Spinal Decompression. After carefully studying your case history and exam findings, he will sit down and explain his recommended plan of action for you. After answering any questions you may have about the recommended plan, you may begin your care with Spinal Decompression and start your journey back to pain-free living.
Stop The Pain! Call Today For a FREE!
Consultation 561-741-7575.