Dana Luzon Coveney, Au.D, FAAA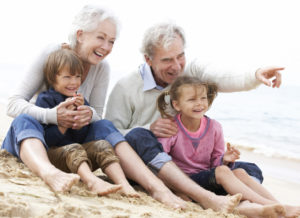 Did you know? Most hearing loss can be managed, but according to the National Institute on Deafness and Other Communication Disorders, only 30 percent of Americans 70 and older who could benefit from hearing aids actually use them. The rate drops to just 16 percent among those 20 to 69.
At Audiology & Hearing Aids of the Palm Beaches, we're out to change that by making it easier than ever to hear better. That's why we're proud to introduce our AGX® Secure leasing program* for a trouble-free hearing-technology experience tailored to your communication needs.
Freedom From Worry
No more wondering if it's time to upgrade or whether you can afford better hearing aids. AGX Secure removes the guesswork, taking another worry off your plate:
We decide together which hearing solution works best for you.
You lease the device for a monthly fee based on your technology level.
After three years, you upgrade to the most advanced device in your technology level.
More Time for Family
Let us tackle your hearing technology while you devote energy to your friends, passions, and family. With our convenient program, you pay one simple, affordable, fixed monthly payment for your devices, and we do the rest.
In addition to your triennial upgrades, we'll handle all your maintenance and fine-tuning needs in between. From clean and checks of your devices to annual hearing checkups, we'll make sure you continue to enjoy a hassle-free better-hearing journey.
A New Day in Hearing
When it comes to helping you hear your best, we're committed to taking the obstacles out of your way. Contact our caring team to learn more about AGX Secure today!
*Leases subject to credit approval through Allegro Credit. Restrictions, conditions, and potential price changes also apply.
Dana Luzon Coveney,
Au. D. , FAAA, Doctor of Audiology
Originally from Southern NJ, Dana Luzon received her undergraduate degree in Speech Pathology and Audiology from the Richard Stockton College of NJ, and continued on to receive her Doctorate of Audiology at Salus University's residential program. Her varied clinical experiences throughout her doctoral studies include: VA hospitals, rehabilitation clinics, ENT and private practice settings. Her professional interests include: audiologic rehabilitation and progressive tinnitus devices. Her interests in the field outside of the clinic include: Humanitarian Audiology, and Audiology Awareness. Dr. Luzon currently lives in West Palm Beach, FL.
Audiology and Hearing Aids of the Palm Beaches
561. 627. 3552
4266 Northlake Blvd, Palm Beach Gardens
FL 33410
HearingCareFL.com