By Harmony Brown, AP –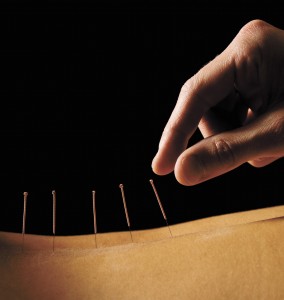 'Tis the season to give back, and even the smallest acts of kindness, abundantly reap rewards for both the recipient and giver.  Giving of our time, skills, money, or material possessions is actually good for us.  A study in Ontario found that 85% volunteers reported their health as being "good", while only 2% reported "poor" health.
We humans are communal beings.  Our life is actually enhanced and prolonged when we engage in social and community activities.  As a result of being part of a bigger whole and giving of ourselves, we feel good about ourselves, find more energy, and have a more optimistic view of our future.
The research clearly supports that giving of oneself is beneficial, so
I was surprised when the majority of my clients were people actively involved with their families, communities, civic and/or religious
organizations. These people volunteered their time to support their child's school fundraiser, sports team, charity balls, and community
organizations – aside from family activities, responsibilities and jobs.  My client's who seemed to have it all together to the outside world were tired, overworked, overstressed, and overwhelmed.    As an Acupuncturist, I am always looking for the "root cause" of diseases, conditions and illnesses.  Like a detective, I explore clues from a holistic perspective to determine where the healthy system went awry.  I believe we can make this world a much better and healthier place when we begin with ourselves.
From the symptoms of anxiety, fatigue, exhaustion, headaches, stomach issues, pain, weight gain, insomnia, and depression – to name a few, I found one common theme.  My clients were giving away all they had without replenishing the vessel.  Energy is a commodity we spend daily on things we care about (family/friends), things that sustain us (our job), things that offer us hope for the future (organizations/causes), etc…  When do we replenish our energy source so that we can give with joy, enthusiasm, and purpose?  What my clients were missing – what every one of them had in common – they struggled to take care of themselves.  It is impossible to share your unique gifts, talents, and true self when you struggle to make it through a day's work and responsibilities.
This holiday season give back to YOU, so you can share your gifts with others. In order to be giving and productive we need to have mental clarity, energy, be able to move about without pain, sleep well, and think well.  Being healthy means you're functioning at optimal health, not just symptom free. Your mind is alert and at peace, your body is in harmony and you are able to get the most out of life's experiences.
At Integrative Acupuncture, we know health is not one dimensional. Our practice offers acupuncture, massage, hypnotherapy, holistic nutrition, functional medicine, and traditional Chinese herbals.  We offer many modalities; it requires more than one therapy to help restore health.
If you are going to give yourself one gift this holiday season to restore your health and energy let that be the gift of Acupuncture.  Literature shows Acupuncture is extremely effective in reducing stress, and improving ALL aspects of health. It addresses accumulative stress and its negative effects, improves circulation, reduces inflammation, improves mood, and releases endorphins to promote pain relief.  Acupuncture can reactivate the body's own natural healing processes.  Restoring wellness has a snowball effect on all other areas of your life.  When you give back to your favorite organization or charity, it is rewarding instead of another task on your plate. You are open to new perspectives, more likely to encourage new connections, and feel that sense of appreciation that we often lack in our day to day lives. All of these things are crucial to enhance our health and wellness, while at the same time supporting the health and wellness of others.
Let us help you take care of yourself,  recharge your energy reserves, provide you with that restful sleep you've been lacking, reduce your pain, clear the fog in your head, alleviate the bloat after you eat and improve your patience with friends and family. Rest assured this investment will give you plenty of positive return. Take a minute and imagine what would it feel like?  What could you accomplish when you feel great?
For more information on how to restore your health, please contact Integrative Acupuncture at 561-819-0530 or visit our website www.integrativeacupuncture.net.
Harmony Brown is a board-certified Acupuncture Physician in the State of Florida and is certified by NCCAOM (National Commission for the Certification of Acupuncture and Oriental Medicine). Harmony received her Bachelor of Health Science and Master's Degree of Oriental Medicine from the Atlantic Institute of Oriental Medicine in Ft. Lauderdale, FL. She has also received advanced training in Auricular Acupuncture (including training in NADA), Acupuncture Injection Therapy, and Advanced Herbal training.
Harmony devoted herself to the study of acupuncture and Chinese medicine after being diagnosed with cancer and receiving a stem cell transplant. Fortunately, Harmony can proudly say that she is a cancer survivor today. During her cancer treatment, Harmony was convinced that there was a missing component to her recovery – a lack of attention to her whole body and mind well-being.
What helped her in her recovery was the use of acupuncture and herbal medicine to help attain a complete recovery. Harmony is committed to working with cancer patients like herself to help them in their full body and mind well-being and recovery. Harmony has also served as a public speaker for the Leukemia & Lymphoma Society sharing her success story.
In addition to her degree programs, Harmony received advance training at Shanghai University of TCM in the Yue Yang Hospital of Integrated Medicine. Her training focused on Oncology, Gynecology, and Post-Stroke Neurological Conditions.
Harmony holds an advanced certification from Memorial Sloan-Kettering for "Acupuncture for the Cancer Patient" and is currently on staff at the Sari Asher Center for Cancer Care at the Palm Beach Cancer Institute.