By Michael Hollander –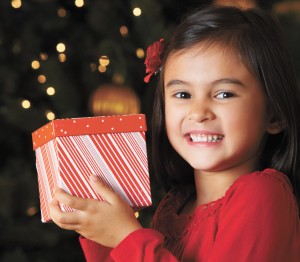 There are so many types of massage, and there appears to be a masseuse on every corner these days. How is Hoshino Massage Therapy different from all the others?
This therapy was developed by Tomezo Hoshino, who was born in 1910 in Atsugi, Japan, into a family who for generations had been practitioners of acupuncture and traditional oriental medicine. Hoshino developed neuralgia and his uncle cured him with acupuncture and physical therapy in about ten weeks. "My uncle encouraged me to study acupuncture", he stated, "He said I had special hands, the hands of an artist, and that I should use them to help people." From 1935 to 1939 Hoshino studied acupuncture and received his degree. In 1939 he moved to Argentina and began his search for a method to cure arthrosis and its many related ailments, which neither acupuncture nor conventional medicine could relieve. Drawing on his knowledge of Japanese massage and acupuncture, he began to massage his clients' bodies to change the condition of the soft tissue treating them for arthrosis type conditions. Through the use of acupuncture knowledge, warmth from his magical hands and working with various points within the body of his clients, he had perfected a means to treat and cure arthrosis. One of Hoshino's big tests was treating the Director of the Buenos Aires School of Medicine. He examined him and noted that he had the beginning of arthrosis of the cervical spine. He treated him for forty minutes and when the Director exited the room, he came out smiling. He wanted to continue the treatments with Hoshino and asked him to treat his wife as well. Hoshino soon began to treat many people, including politicians, artists, musicians, writers and church leaders. In 1952 his therapy was recognized by the Argentinian government as an official medical therapy.
Today in Argentina, Hoshino therapy is recognized by the Argentinian Association of Kinesiology and is a post-graduate program for physical therapists and kinesiologists. Since 1980 Hoshino began dividing his time between Argentina and Miami, training a handful of American massage therapists in his method of therapy.
Hoshino found 250 vital points in the body that relate to biomechanical function. These are selected acupuncture points located directly over the muscles, tendons, and ligaments. Digital pressure applied to a point, and warmth from the therapist's hands, work together to reverse the hardening of the soft tissues, loosening the afflicted area. This combination of methods increases circulation, which brings oxygen to and removes accumulated wastes and toxins from the cells. Over time these influences restore softness, moisture, flexibility, elasticity and resiliency. Many massage types and facilities offer temporary "feel good" type massage therapy treatments. Hoshino Therapy is a more therapeutic approach to resolving issues that lie below the surface and deep within muscles, tendons, ligaments and tissues. In effect, this increases the youthfulness of the soft tissues of the body.
According to Hoshino, the therapist's hand is the essential tool to healing. With great precision the hand applies the pressure and warmth necessary to reverse arthrosis in a particular muscle, tendon, or ligament. Only the warmth of the hand can revitalize and strengthen at the same time. Only the hand can sense when the muscle or tendon has been stimulated enough to produce its own heat. As Hoshino says, 'Nothing surpasses the hands.'
Hoshino therapy is still practiced today at HoriZen Therapies in Boca Raton.
2799 N.W. Boca Raton Blvd., Ste. H-201 . Boca Raton, FL  33431
(561) 395-1926 . www.horizentherapies.com