Me 2 Beauty & Wellness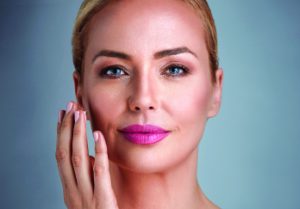 As we age, the pursuit of beautiful, healthy skin can be somewhat disappointing. Creams will hydrate the outer most layer of the skin, but when you want to change your muscle tone and more profound wrinkles, serums will never be able to recontour the facial muscles and lift your sagging skin. Plastic surgery and injectables work, but there are natural alternatives that cost less, are not created from toxins, and are very effective at long-term lifting and facial restructuring.
Decades ago, microcurrent treatment was used for Hollywood's elite celebrities to help their skin and facial muscles tighten through non-invasive micro-current treatments. It was reserved only for the stars that could afford its high price and coveted secrecy at the time.
Me2beauty & Wellness, along with all of their high-regarded spa services is an expert in comprehensive microcurrent facials. Since cell regeneration is proven unmatchable through microcurrent stimulation therapy, Me2Beauty's technique normalizes the condition of the skin, returning damaged cells to their own natural, healthy state, which in turn, actually lifts the muscular structure beneath the surface of the skin. The microcurrent "facelift" will stimulate collagen production, blood flow, and lymph drainage on an accumulative basis. Normal healthy skin will naturally optimize oxygen, nutrient absorption, and moisture levels.
At Me2Beauty & Wellness, you will receive the ultimate therapeutic facial experience.
Many clients rave about the ability to look 5 to 10 years younger with the 100% natural and beneficial healthy results of microcurrent technology.
Microcurrent facials promote deep cellular renewal, increased collagen production, a healthy glow, and optimal regeneration of muscle fibers.
The Me2Beauty difference rests in the hands of the expert skills of Ileana Moreno.
Ileana Moreno
An innovator and leader in the beauty industry for over 20 years now, Ileana has worked with many celebrities like Jennifer Lopez, Victoria's Secret Models and others. She's known for her "face-transforming" facials, perfect brow designs and take-ten-years off microcurrent facials. Her skincare advice has been written about in magazines like Newbeauty, W, Vogue, Boca Raton Magazine and Boca Life. She also teaches and consults for aestheticians, spas, and doctors.
Me2 Beauty & Wellness Services
Microcurrent Facials
Organic Stem Cell Infusions
LED Light Therapy
Micro-Channeling
Derma-Planning
Pore Purging & Refinement
Body Contouring
To find out more about Ileana, her expertise, or how you can look years younger from microcurrent facials please call 561-361-0602, or visit me2beauty.com