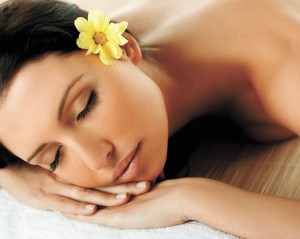 Massage is associated with indulgence and luxury, that's not the whole story.  Research is mounting evidence that the benefits of massage reach far beyond general relaxation.  It supports healthy body functions and alleviates ailments improving our quality of life.
If you have experienced a massage you know it induces relaxation, the benefit reaches farther by reducing stress hormone cortisol and boosting neurotransmitters serotonin and dopamine.  This is shown to decrease the symptoms of anxiety and depression.  Soft touch massage increases the hormone oxytocin – the feel good bonding hormone.  While deep tissue massage with moderate pressure not only decreases stress hormones but increases white blood cells, indicating a boost in the immune system.
Ever dosed off on the massage table?  You don't need to be convinced that massage promotes healthy sleep.  Multiple studies have explored this phenomenon and discovered it's linked to delta waves, the brain waves connected to deep sleep according to Health Magazine.  Massage also decreases the intensity and frequency of tension and migraine headaches according to WebMD.
Blood Pressure problems – add a regular massage to your treatment regimen.  A study in the Alternative and Complimentary Medicine found that after people had a 45-60 minute deep tissue massage their BP's fell – significantly – on average 10.4 mm/Hg systolic and 5.3 mm/Hg diastolic.  This may be because it stimulates pressure receptors that activate the vagus nerve.  The vagus nerve regulates blood pressure as well as other body functions.
Back problems can be complex and painful.  An easy way to reduce the discomfort – massage.  Massage helps you to relax and triggers and endorphin release that raises your threshold for pain.  This may help people with a variety of lower-back pain, notes a 2009 meta-analysis in the journal Spine.
A little prodding the in right places can have beauty benefits.  "Massage increases blood flow which plumps up slack skin, encourages lymphatic drainage (the shuttling of toxins out and away from cells so that more nutrients can travel in) and adds vitality to a dull complexion and lackluster hair," Kimara Ahnert a New York City skin-care studio notes.
i Signature Massage
Incorporates long gliding strokes and kneading techniques on the upper layers of the muscles enhances balance and harmony while creating a sense of relaxed well-being. Is a unique experience created specifically for the guests. This Swedish style massage includes warm towels, a customized iJourney, heated spice packs to relax your body with an inhalation therapy to keep you rejuvenated and restored throughout your experience.
Deep Tissue
This type of massage therapy delves deeply to reach muscle, fascia and connective tissue. Applied judiciously by a skilled practitioner, it may help improve posture, ease movement and release chronic tension.
Hand, Foot and Scalp
This is the perfect therapy for you. The hand, foot and scalp massage is 55 minutes of blissful "time out"! Allow our licensed therapists to focus on the parts of your body that can sometimes be neglected. This includes an exfoliation foot scrub, moisturizing foot wrap, detox mud for your feet.
i Favorite Massage
Your choice of Swedish massage or deep tissue with a back stone massage and sugar back scrub remove with warm towels .In addition to being extremely relaxing, it is a highly effective combination of hydrotherapy and massage.
Hot Stone
Hot stone massage, which is one the best ways to take a break, is seen by a lot of people not as a luxury but as a necessity to maintain a healthy lifestyle. Relieves pain. Manipulation of muscles can significantly reduce muscle spasm and give comfort to painful muscles so those who suffer from back pains or muscle aches often go for this therapy.
iSpas
561.223.2495 | 561.283.8795
www.ispas.com