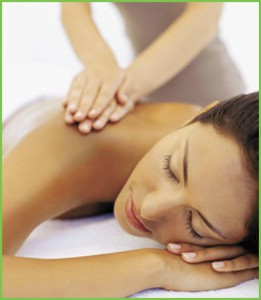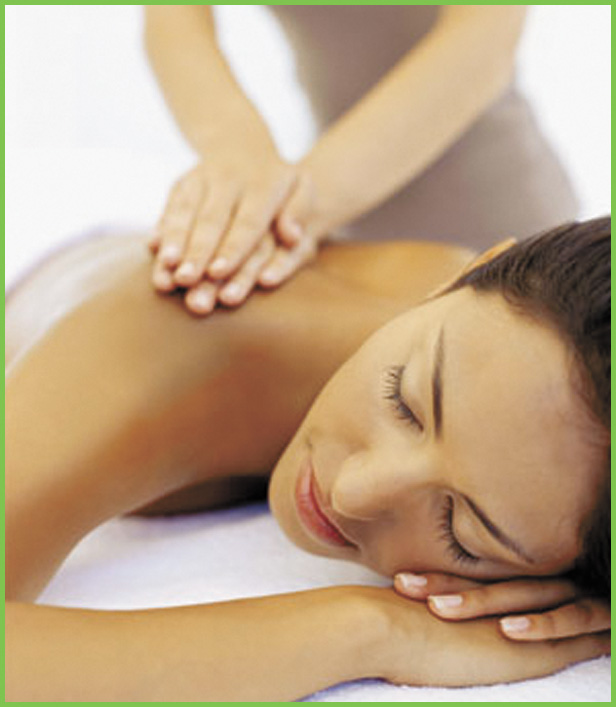 The field of massage therapy is growing rapidly in response to the public's increasing interest in forms of healthcare that promote well being and an improved quality of life. As a result, massage therapy is an emerging profession. In 2011, the American Massage Therapy Association (AMTA) estimated massage therapy was a $10 – 11 billion industry.  According to the U.S. Bureau of Labor Statistics, the field of massage therapy is projected to grow by 19 percent, adding approximately 23,000 jobs by 2018. This is considered faster than average job growth as compared to other careers which bodes well for those who get started in the field now.
Although massage therapy has been long thought of as a luxury or "feel good" treatment, a greater percentage of people are receiving massage for medical or health reasons.  According to the AMTA 2012 Massage Therapy Industry Fact Sheet:
•    Forty-four percent of adult Americans who had a massage between July 2010 and July 2011 received it for medical or health reasons compared to 35 percent the previous year.
•    Of the people who had at least one massage in the last five years, 40 percent reported they did so for health conditions such as pain management, injury rehabilitation, migraine control, or overall wellness.  Of those, 90 % agree that massage can be effective in reducing pain.
Also noted by the AMTA was the fact that massage therapy referrals from health care professionals are on the rise and both massage therapists and consumers favor integration of massage into health care.  This could be strongly influenced by a statistic noted by the Associated Bodywork & Massage Professionals (ABMP) stating a higher proportion of U.S. adults received at least one massage therapy session in 2012 than accessed chiropractic or physical therapy services, even though most massage therapy treatments are not reimbursed by insurance.
Massage therapy can also offer an independent and financially rewarding career.  According to the US Bureau of Labor Statistics, the median national salary for massage therapists in 2010 was approximately $35,000 per year.  In addition, according to Salary.com, Licensed Massage Therapists in West Palm Beach, FL average close to $44,000 per year.
With all of that in mind, how does one become a massage therapist? First, according to the US Bureau of Labor Statistics, the following are qualities necessary to enter into and be successful in the field:
Communication skills – Massage therapists need to listen carefully to clients to understand what they want to achieve through massage.
Decision making skills – Massage therapists must evaluate each client's needs and recommend the best treatment based on that person's needs.
Empathy – Massage therapists must give clients a positive experience, which requires building trust between therapist and client.  Making clients feel comfortable is necessary for therapists to expand their client base.
Physical stamina – Massage therapists may give numerous treatments during a workday and have to stay on their feet throughout massage appointments.
Physical strength and dexterity – Massage therapists must be strong and able to exert pressure through a variety of movements of the arms and hands when manipulating a client's muscles.
As far as education goes, training standards and requirements for massage therapists vary greatly by state and locality. Programs are typically found in private or public postsecondary institutions and can require 500 hours or more of study to complete.  A high school diploma or equivalent degree is usually required for admission. Programs generally cover subjects such as anatomy; physiology, which is the study of organs and tissues; kinesiology, which is the study of motion and body mechanics; business management; ethics; and the hands-on practice of massage techniques. Training programs may concentrate on certain modalities, or specialties, of massage. A number of programs also offer job placement and continuing education.  Potential students must research several programs to find one that fits their specific needs and make sure that satisfactory completion of the program meets the educational requirements to take one of the national certification examinations.
Overall, many people are discovering numerous advantages in training to be a massage therapist.  Becoming a Licensed Massage Therapist allows you the flexibility to work in many different environments.  Employment opportunities are numerous from spa and wellness facilities, rehab clinics, medical and chiropractic offices along with massage only franchises or chains.  Many may also take the entrepreneurial route and establish their independent practice working in their own office or in client's workplaces or homes.  Bottom line, massage therapy offers an emotionally fulfilling as well as financially rewarding career for those motivated to help people and have a direct impact on their health and well being.
561-202-6488
www.palmbeachpt.com