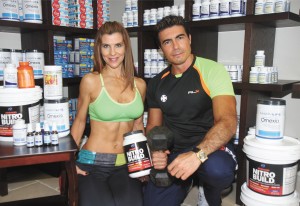 If you've been following our articles from the South Florida Health and Wellness publication, you've learned about the Maxim Life Wellness System.  We explained detoxification and how it helps achieve homeostasis balance. In this issue, we've decided to ask you for help! We are undergoing an exciting transformation and cleanse ourselves: new concept, new brand, relocation and an alliance with a fabulous holistic-minded medical doctor. New, even more effective natural products are being scientifically  developed. With these changes, we need a New NAME and we'd like YOUR INPUT. So – give us your ideas for our new name! If we use one of the names submitted, the submitter receives $500 in FREE PRODUCTS. If we use a name we created, we'll draw a winner from all submissions, to receive $250 in products! You may submit your entry by visiting www.maximlife.net or you can message or email us! Marketing@maximlife.net.  Contest ends December 20th, 2013.   The criteria we are looking for is a name that represents Health and Wellness, like a health sanctuary where we teach you all about body, mind and soul working together for optimal health. The name must be available as a domain.
We will be moving to our new location in January and will be fully operational so book your appointment with the doctor today and get a FREE cleanse. We are very excited to introduce Dr. Alison Levitt to the South Florida community!
Alison Levitt, MD, is a dy-
namic, inspiring holistic medical doctor who is board certified in Family Medicine. Dr. Levitt specializes in integrative medi-cine, where she blends the unique modalities of nutrition, herbs, healing with whole foods and life coaching into her holistic practice. She is a published writer, former TV personality and passionate speaker in the areas of optimal health and longevity, whole food nutrition, detoxification, herbs and mind-body medicine. She is also an accomplished writer and outspoken passionate speaker in the areas of optimal health and longevity, detoxification, whole food medicine, diabetes prevention and weight management.
Dr Levitt is the founder of Doctor in the Kitchen, LLC. Her company is inspired by her passion for healing and her strong belief that 'good food is wise medicine.' Doctor in the Kitchen is devoted to developing super healthy, allergen free, delicious, unprocessed natural foods. The first two products already in stores across the country are Flackers and Seedsters. Both are raw, gluten free, sprouted super-food seed snacks.
She also combines her passions of healthy living, medicine, nutrition and media work by being a consultant for Bobbi Brown Cosmetics, Aveda, Intelligent Nutrients and Integral Visions. Aside from her own blog drinthekitchen.wordpress.com she has been featured in; www.everythingbobbi.com, New Life Journal, Natural Health, Woman's Health, Experience Life, Yoga Journal and Self magazine.
In her private practice, Dr. Levitt incorporates her traditional training with the most effective natural medicines and ancient healing practices to help her clients achieve optimal health, balance of mind, body and spirit. She is known as doctor, medical advocate, healer, health coach and spiritual guide. She is a visionary and an inspiration for all who want to be healthy, feel fabulous and to live life to its full potential.
MAXIMLIFE
499 NE 40th St
Boca Raton, Fl
561-955-0099
www.MaximLife.net