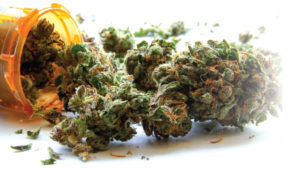 It's been Twenty-two years since the first American state legalized Medical Marijuana. In the Spring of 1996 California changed the direction of health, healing, and happiness in America. This was after decades of countless arguments and court battles between the doctors with their scientific research and the legal titans with their politics. Ultimately Medical Science prevailed proving the facts that support Medical Marijuana and Cannabis Oil can treat and alleviate symptoms of the following medical conditions: Cancer * Seizures * Anxiety * Epilepsy * Glaucoma * Parkinson's Disease * Reduces beta-amyloid plaque * Reduces cognitive impairment * Multiple Sclerosis * Crohn's Disease * Positive HIV/AIDS * Posttraumatic Stress Disorder (PTSD) * and Amyotrophic Lateral Sclerosis (ALS). More are added as Doctors prescribe treatment for Other Debilitating Medical Conditions of the same kind of class or comparable, as determined by the Florida Board of Medicine.
At last count, twenty-nine states have followed suite behind California's lead and I can not believe anything other than "a matter of time" all states will legalize. Florida signed the law in 2016 and in October 2017 Florida Medical Marijuana Health Center opened to the public in Palm Beach County. With such an outstanding response, 2 additional locations were opened within 90 days, with an additional 3 to follow. FMMHC plans to continue to grow and serve you as the industry moves forward.
Florida Medical Marijuana Health Center makes the process as easy as possible. The highly experienced staff will guide and direct you through the protocols to make sure you are receiving the best possible care and attention that you deserve. A typical patient process / evaluation consists of:
10-15-minute examination by the doctor
If you have a qualifying condition you will be entered into the state system and given a patient number.
They will supply you with all state required forms and instruct you on the application process
Once the application is submitted to the state you will receive an email in about 30 days with your card number
Once you obtain the card NUMBER you may purchase, possess, and use the medical marijuana according to your prescription
Your actual card will typically arrive in 7 to 14 days. (Patient cases vary so a few may take longer)
TREATMENT
There are two different forms of medical treatment through cannabis. The first is the natural marijuana plant that contains both CBD (Cannabinoid) & THC (Tetrahydro cannabinoid). The second is the altered version of the plant that has been through a hybrid process to lighten the THC level. CBD can treat many different forms of diseases and disorders without THC. THC is the euphoric component of marijuana that ignites the mood altering "high" feeling. With CBD plants, the THC levels have been extracted through a vigorous process, leaving zero to very little THC levels. CBD is an excellent alternative for patients that benefit from Cannabinoids alone, while other more complex medical cases require the additional advantages of THC to be included with their treatment.
Our brains and nerve cells have cannabinoid receptors. We have the Endocannabinoid System (ES), it works synergistically. CBD and THC merge directly with our cells. Simply explained, our bodies naturally react to CBD oil and THC creating a multitude of beneficial reactions in the body.
Because this is strictly for medical use, there are multiple regulations and protocols that physicians must adhere to when prescribing medical marijuana. Florida Medical Marijuana Health Centers are certified in the state of Florida and have a longstanding reputation of experience in diagnosing and deciphering the need for THC and CBD in their practice. When you visit one of their clinics, you will receive treatment from our physician that specializes in providing reliable access to medical marijuana certification.
A simple process with amazing results. The popularity grows daily, and access is gaining momentum.
Medical Marijuana is now Mainstream… and it happened only 22 years after the first state went "legal". My guess is … in another 20 years Medical marijuana will be standard procedure.
Testimonials:
"My 13 year old, 80 pound, chow/lab mix had to be helped to stand because of arthritis in her rear hips. I bought the CBD oil from this establishment and one hour after the first dose she actually stood on her own. She is also walking up and down the steps on her own. It hasn't turned her back into puppy status, but it sure has eased her pains. I started her on 7 drops, twice a day. Last week I upped it to 8 drops, twice a day. A 1 ounce bottle has lasted just over 2 months. Many thanks to the helpful, knowledgeable, and friendly staff at Florida Medical Marijuana Health Center for their excellent service and advice. Great place to go!!"
"I had the best experience ever in front of me when I had my appointment with Fla medical marijuana health. Center The doctor was so concerning and helpful in making my decision on getting my card. I would recommend this health center to anyone. Great experience!"
"Professional service with informative doctor and staff to help make the process go smoothly. I would highly recommend to anyone considering a medical marijuana card. They also have great quality CBD products."
700 W Boynton Beach Blvd.
Boynton Beach, FL 33426
561-223-0743
6266 S Congress Ave.
Suite # L-8
Lantana FL, 33462
561-429-2105
450 Northlake Blvd. #7
Lake Park FL, 33403
561-328-8384
Florida Medical Marijuana Health Centers
Flamjcenter.com
561-223-0743
Flamjcenter@gmail.com
https://www.facebook.com/flamjcenter/