By David Neuman, MD –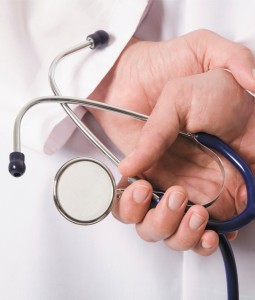 Choosing a doctor and the proper health insurance are among the most important health care decisions you or your parents will ever make.  Picking the right insurance gives you access to the medical professionals best able to meet your needs.  October begins the managed care open enrollment period and is your chance to register for the insurance policy best suited for your needs.  Moreover, you can then decide on a primary care provider who is the best fit for you and your parent's medical requirements.
Open enrollment begins on October 15, 2013 and will end December 7, 2013.  During this time, research various insurance policies and choose the one that most meets your health care needs.  Fully investigate the differences between insurances and what advantages each policy can offer you or your parents.  Be aware that the open enrollment period is your only window of opportunity each year to change insurance carriers or policies (i.e.  switch from Avmed to Humana).  Once you become a member, rest assured, you are able to change providers (i.e. primary care physicians) at any time throughout the year.
The proper physician can greatly improve your health, quality of life and longevity.  To select the right primary care provider, certain factors should be taken into consideration.  Examine the quality of physicians at a practice.  Look for physicians that have years of experience managing various illness and medical situations, including emergencies.  The rapport between physicians and staff is of upmost importance.  The staff is integral in tending to patients' overall needs, from performing procedures to medication refills, the staff will oversee your care and communication with the doctor.  It's always best if an office has multiple doctors.  When your primary care provider is unavailable, you will have access to a medical doctor that is familiar with your case and treatment.
Review the technology available at your doctor's office.  EMR – Electronic Medical Record Systems is vital in providing patients with proper, accurate, and continuous care.  EMR allows your medical record to be easily shared among physicians in the same practice.  At any given moment, the doctor treating you can access your entire medical record, review previous visit notes, prescriptions, test results, correspondence, etc.  All your vital healthcare information is condensed into one place and in an easy to read format.  Doctors can even access these records from their homes or hospitals if necessary for emergencies.
Some practices offer  portable, personal medical record cards that a patient can purchase.  This allows a patient to carry their entire medical record with them at all times. This allows patients to easily share medical information with specialists or hospitals without the normal wait time associated with medical record requests.  In cases of emergency, the time saved by having one's medical record readily available can be lifesaving.
Consider the services offered at your primary care physician's office.  Do they offer on-site diagnostic testing, x-rays, ultrasounds, or bone density tests?  The perks of managed care of in-house testing affect your pocket and your time.  With in office testing there are no associated co-pays as compared to having tests performed at an independent facility.  Time is saved and you don't have to go through the hassle of making appointment at an independent facility on a different date, and there is no travel time.   Tests can also be performed in real time if your PCP has diagnostic testing in office at the time they are ordered.
Be sure your primary care physician's office has a doctor on call 24 hours a day, 7 days a week.  Emergencies can happen at any time, but many hospital visits can be avoided if you have access to a doctor familiar with you and your needs.  Regardless of your insurance policy, hospital visits are expensive.  In those cases where hospitalization can't be avoided, make sure you doctor has coverage at area hospitals.  This allows for continuity of care and an easy, open line of communication between your primary care doctor and any specialist tending to you in the hospital.
Does your primary care office offer transportation to and from appointment?  It's a perk that can be invaluable to people coping with disabilities, the elderly, or when you are ill or in an emergency situation.  Finding a practice than offers transportations service can ensure you have the care you need in the time you need it the most.
The relationship between your doctor's practice and the community is very important.  Doctor's should have good working relationships with hospitals, specialists, and medical facilities in the area.  This can ensure patients are able to get appointments with an in-demand, hard-to-get specialists and services performed by other medical providers.
Lastly look for accolades bestowed upon a physician or practice.  Has your physician been awarded honors?  Does your practice have a 5 Star HEDIS rating? You can rest assured knowing that a 5 Star HEDIS practice is Medicare Advantage compliant and meticulous in providing their patients with proper care.
Personal Physician Care
For information contact
Willie Fundora at 561-498-5660 ext 311
561-498-5660  |  www.PPCARE.net