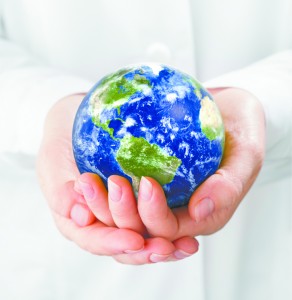 "As personal tech continues to advance at lightening speeds, we can utilize personal tech and the applications it provides us with to enable a change in the health-care paradigm, one that evolves from treating illness to one that prevents illness while enabling personalized, individual health and human potential".
A highly evolved participatory and interactive integrated catalyst media center and events communication platform for a brighter future healthier lives people centered and planet.
A World of Opportunity: An Ecosystem of New Possibilities The Opportunity to Be a Part of the Continuing Conversation!
All the bells and whistles of a large educational conference without the need to travel!
A fully empowered and participatory, interactive media environment!
The Worlds Stage Worlds Summit, the only event of its kind, brings together  a diverse REGIONAL & INTERNATIONAL delegation to explore the new possibilities of  mobile and connected health, including every aspect and every audience. From Public Health and Wellness, to Human Rights and Sustainable Development, Mobile, wireless, gaming, wearable, connected health and public engagement.   Our regional as well as international events will put a special emphasis on innovation and evidence for an interconnected world.  The people you want to reach will be there! Won't you join us?
From Preventative Measures to Mobilizing Wellness, Find out about the latest advancements in personalized medicine and individualized health, and how mobile technology will accelerate the knowledge of incredible solutions for your health and wellness!
YOUR  HEALTH IN YOUR HANDS. FINALLY.
AS TECHNOLOGY ADVANCES IN LIGHTNING SPEEDS, WE CAN DISCOVER NEW AND EFFECTIVE WAYS TO UTILZE MOBILE TECH FOR BETTER HEALTH OUTCOMES
The Worlds Stage Healthy World Expo
During the first three weekends of November
(Nov 1-2, 7-9 and 14-16)
www.theworldsstage.com
Personalized Health and Wellness – The Smarter Home – Empowering Education
Personalized Health and Wellness – Citizen Alert Systems – Smarter Transportation
Smarter Communities – Media Literacy – Peace – Human Rights – Civil Rights
FREE FOR THE PUBLIC TO ATTEND FROM THE COMFORT OF YOUR HOME OR OFFICE!
. Attend  Presentations about new advances in health,
wellness, prevention applications
. Discover innovative health and wellness solutions
. Find out about ways to improve health
. Align with regional and global experts
. Learn preventative measures for better health and wellness
. Understand the Body/Mind/Spirit Connection
. Mobilize your health through new technologies
. Understand new technologies to enable better learning and mobilization
. Enable a better understanding of how systems integrate with each other
. Experience knowledge from experts in their field on your own time
. Save Money on products and services
. Empower yourself with the knowledge of how systems integrate
. Experience better ways to enable better health and quality of life
. Visit experts in their field without having to leave your home
. Participate in the continuing conversation for better health and wellness
. Be Inspired to elevate your quality of life!
. Discover Breakthroughs in Personal Health!
. Attend Demonstrations from Health Providers!
. Find out how mobile tech can help mobilize your life
. Experience Regional Service Providers