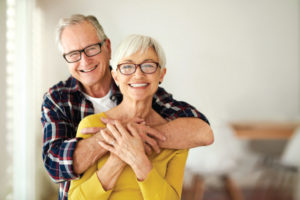 Does Medicare confuse you? You are not alone. Medicare is a complicated program. Wisely managing your Medicare benefits starts with understanding the facts. Age 65 is a critical time in your life. The decisions you make now can have a tremendous impact on your health, welfare, finances and quality of life
Insurance issue and changes can be confusing. Trusting just any run of the mill company is very often intimidating for most individuals. How do you know you're getting the best advice? Joanne Foley Insurance has the answers that you need and is trusted because of their impeccable service and commitment to their clients.
Joanne Foley is dedicated to helping the Senior Marketplace throughout the nation. With the aging of America, the Baby Boomers are looking for assistance with their Health Insurance.
One of the major concerns a person has when they do retire or turn 65 is how to cover or cap their medical costs, which can be catastrophic. That is exactly what Joanne Foley will accomplish for you by finding the most comprehensive, suitable yet affordable plan tailored for you.
What Do I Need to Know About Medicare?
Medicare is a sophisticated system, but maneuvering your way through the maze is the tricky part. You'll want to have the best coverage based on what your particular circumstances are what your income will allow.
Medicare has several parts:
• Part A (hospital)
• Part B (physician & out-patient services)
• Part C (Medicare Advantage Plan)
• Part D (prescription drug coverage)
Because Medicare only covers approximately 80% of Part B expenses, most individuals will need to enroll in additional coverage to cover the cost associated with outpatient services.
At age 65, most people enroll in Medicare Part A & Medicare Part B. As mentioned above, Medicare only covers about 80% of Part B expenses, you are responsible for the other 20%.
When you opt to enroll in Medicare Part C (Medicare Advantage Plan), it combines Part A, Part B and sometimes Part D coverage. This is similar to PPO & HMO plans, which have co-pays or deductibles instead of the 20% balance that Medicare does not cover. The benefits depend upon the policy you select. A Medicare advantage plan may help protect your savings and peace of mind as well as add additional benefits such as vision dental drug coverage.
One of the benefits of pairing a Medicare supplement insurance plan with Medicare is the flexibility. You can use any doctor or hospital that accepts Medicare, and a network does not limit you. Medicare supplement plans offered by private companies and are paid for by a premium.
If you do choose a Medicare Supplement, it is important to add an additional Part D plan to cover your Prescriptions. Medicare Supplement plans do not include Prescription Drug Coverage.
Joanne Foley Insurance is dedicated to assisting the senior population with their insurance needs. With Joanne's experience, seniors rely on her guidance to find the most comprehensive, suitable yet affordable coverage for their specific needs.
To find out more, please call Joanne Foley Insurance to arrange a no obligation explanation of these Medicare choices. They represent a carefully selected group of financially sound and reputable insurance companies to offer you the best service possible and most comprehensive coverage at competitive prices. They do more than sell insurance; Joanne Foley Insurance provides peace of mind.
For more information on Joanne Foley Insurance and how they can partner with you to get you on the right track, please call (845) 494-3414, or visit their website at JoanneFoleyinsurance.com.
Office Location
Oceanside Professional Centre
1080 E. Indiantown Rd. Suite 106B, Jupiter, FL 334
(845) 494-3414
joannefoleygross@gmail.com
Joanne Foley Insurance
561-316-0120
JoanneFoleyInsurance.com
JoanneFoleyinsurance@gmail.com