Submitted by Dana Luzon, Au.D., CCC-A, FAAA
Board Certified Doctor of Audiology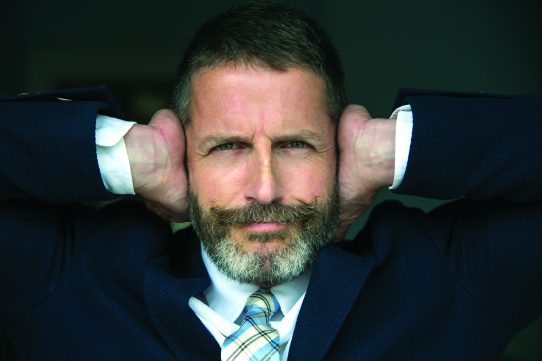 The statistics are shocking and even more so knowing that over half of those 36 million Americans are under the age of 65.  Hearing loss is an increasing health concern in this nation.   Make an appointment with an audiologist this October during National Audiology Awareness Month.
"Hearing loss can be caused by exposure to loud noises, trauma, or ear disease; harm to the inner ear, illness and deterioration due to the normal aging process," explains Dr. Dana Luzon.  The amount of noise Americans are exposed to today plays an important role in the recent increase of hearing loss across the nation. It is no longer just a health concern for seniors.
Some tell signs of hearing problems are: 
• trouble hearing conversation in a noisy environment such as restaurants
• difficulty following along in group conversations
•  Increasing the volume on the television and the sound still not being clear
• difficulty or inability to hear people talking to you without looking at them
• withdrawal from social gatherings
If you think you may have a hearing loss, you need to see a Doctor of Audiology. A hearing evaluation will determine the degree of hearing loss you have and what can be done. Although most hearing loss is permanent, an audiologist can determine the best treatment.
In response to the growing number of Americans suffering from hearing loss, the American Academy of Audiology in conjunction with Audiology and Hearing Aids of the Palm Beaches have launched National Audiology Awareness Month this October.
In celebration of Audiology Awareness Month, Audiology & Hearing Aids of the Palm Beaches is having a Better Hearing Event,
October 13th-15th.  During this special 3 day event, they will be offering:
• Complimentary consultations and hearing screenings
• Video Otoscopy
• In-depth counseling on hearing test results and your best options for treatment
• A listening demonstration with new hearing technology
Space is limited for this event and attendees should RSVP before 10/9 by calling 561-627-3552."
About Audiology
and Hearing Aids of the Palm Beaches
Being the only "Audigy Certified" Audiology practice in the Palm Beach County area requires us to keep the highest standards of care in the nation with the highest level of credentialing in America.  Dr. Luzon is a Board Certified Doctor of Audiology, and keeps current on changes in the hearing care industry. We take great pride in our unsurpassed patient care standards and take a personalized concierge approach to hearing care.
We offer at No Extra Charge: 
• 75 day retraining periods
• 3 year repair warranties
• 3 year loss and damage protection
• 3 years of office visits and service
• Free batteries for the life of their devices
• A home for your hearing healthcare
Dana Luzon, Au.D., CCC-A, FAA, Doctor of Audiology
Originally from Southern NJ, Dana Luzon received her undergraduate degree in Speech Pathology and Audiology from the Richard Stockton College of NJ, and continued on to receive her Doctorate of Audiology at Salus University's residential program. Her varied clinical experiences throughout her doctoral studies include: VA hospitals, rehabilitation clinics, ENT and private practice settings. Her professional interests include: audiologic rehabilitation and progressive tinnitus devices. Her interests in the field outside of the clinic include: Humanitarian Audiology, and Audiology Awareness. Dr. Luzon currently lives in West Palm Beach, FL.
Audiology & Hearing Aids
561.627.3552
4266 Northlake Blvd
Palm Beach Gardens, FL 33410