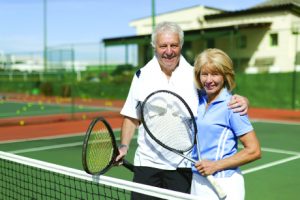 Treating the underlying cause of acute pain and chronic discomfort is essential. Having a comprehensive evaluation to define your level of nerve damage, inflammation, and degenerative disease are critical steps to improving your outcome. An experienced physician will walk you through the best treatment options available depending on your specific circumstances after they determine and streamline your underlying diagnosis.
When pain persists from an illness or accident, it can disrupt the flow of your life. But the good news is there are more ways than ever to effectively deal with your pain: diagnose it, ease it, control it, or end it. This is what Resolute Pain Solutions does for countless patients. They specialize in advanced therapies, innovative modalities and multidisciplinary strategies to customize a comprehensive care plan individually tailored just for you. They practice appropriate and responsible use of pain management medication for patients needing that type of therapy. And they do it all from a 360° holistic care perspective, addressing not only the physical manifestations of pain but also the emotional and psychological toll chronic pain often produces.
Resolute Pain Solutions
Treatment Options and Therapies
BOTOX Therapeutic Injections
Caudal Epidural Injections
Celiac Plexus Blocks
Cervical Epidural Injections
Epidural Steroid Injections
Facet Blocks
Facet Joint Injections
Intercostal Nerve Blocks
Lumbar Sympathetic Blocks
Major Joint Injections
Medical Management of Pain
Occipital Nerve Blocks
Peripheral Nerve Blocks
Platelet Rich Plasma Therapy
Regenerative Stem Cell Therapy
Rhizotomy
Sacro-iliac Joint Blocks
Spinal Cord Stimulator
Stellate Ganglion Block
Sympathetic Nerve Block
Thoracic Epidural Nerve Blocks
Transforaminal Epidural Injection
Trigger Point Injections
What sets Resolute apart from other pain management providers? Many things do. Most notably, their depth of knowledge in the field of chronic pain and the professional collaboration that comes from being part of a larger family of pain mitigation experts: Resolute Anesthesia and Pain Solutions. The collective skill set they bring to your care, the proven experience behind it, the access to state-of-the-art tools, technologies and modern resources, their commitment to excellence, and their genuine culture of compassion — these all culminate in a level of pain care unprecedented in scope and leadership.
Resolute physicians are anesthesiologists and are field-proven and board-certified by the American Board of Pain Medicine, the American Academy of Pain Management, the American Board of Interventional Pain Physicians, and the American Board of Anesthesiology. Possessing decades of hands-on practice experience across an extensive range of pathologies and modalities, their pain care physicians are supported each day by a highly skilled ancillary clinical team. Together, creating the pain care solution you need is their number one priority.
Resolute Physicians
Ray Alvarez, MD
Marc Levine, MD
Daniel Battaglia, DO
Jay Kuchera, MD
Sidney Swartz, MD
Steven Stein, DO
Ian Schaja, DO
Stuart Feldman, MD
The objective is simple: to control, alleviate or end your pain and to help you regain your quality of life. They are deeply committed, in all they do, to delivering clinical excellence. Every day, their focus is on enhancing patient experiences and improving care outcomes. In this singular mission, as their name implies, they remain—Resolute.
To find out more about how they can help you rise above the pain, call Resolute Pain Solutions at
855-678-8403 or visit us online at ResolutePainMD.com