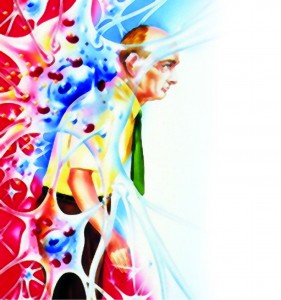 One of the disorders that is most gratifying for me to treat is Parkinson's disease (PD).  There is almost always something that can be done to improve a PD patient's quality of life.  This is true at the time of diagnosis of PD and continues throughout the course of the disease. I have enjoyed keeping up with the latest advancements, and look forward to future discoveries.
April is Parkinson's disease awareness month. PD afflicts 1.5 million Americans and this number rises every year. To this day, PD remains a clinical diagnosis based upon the hallmark features of resting tremor, slowness of movement and rigidity. Additional features include constipation, loss of sense of smell, orthostatic hypotension (low blood pressure when standing), fatigue, depression, anxiety, urinary and erectile dysfunction, balance problems and acting out dreams. These non-motor symptoms often occur long before the motor features of PD are present. Combinations of these non-motor features may place one at risk for the future development of PD.
The search for a neuroprotective agent continues. Regular exercise such as dance (ballroom dancing is becoming popular in the PD community) as well as yoga, combined with a Mediterranean style diet, may be neuroprotective and could potentially slow down the disease course. Cognitive training has also been found to be useful in PD. Recent studies have shown that computerized cognitive training, as well as playing certain video games, may be useful for enhancing cognitive functioning. At Gardens Neurology, we have been utilizing cognitive remediation strategies in patients with PD and other disorders showing evidence of cognitive impairment. It makes intuitive sense that keeping cognitively active is crucial in a disease where cognitive impairment is so common.  We have seen early success and improvements with cognitive remediation.
A medication for refractory orthostatic hypotension in PD has been recently approved. A novel class medication for treating psychosis, which is currently in its final stages of development, will most likely hit the market soon. Melatonin and clonazepam are both effective options for patients who act out their dreams secondary to REM-sleep behavior disorder (RBD). There is an increasing recognition that various sleep disturbances are common in patients with Parkinson's disease, whether from RBD, restless legs syndrome, excessive daytime sleepiness, circadian rhythm disturbances or insomnia. At Gardens Neurology, we have just opened an Insomnia Center, to help address insomnia, an often neglected problem, which if left untreated, may lead to additional health consequences.
Given all that is happening, this is truly an exciting time to be caring for patients with PD. Now that we can identify much earlier those individuals who are at high risk of developing PD, such as those who have RBD, a future cure from a neuroprotective agent does not seem out of the realm of possibilities.
In the early stages of PD, most patients respond well to initial therapy, usually with either immediate release levodopa (in the form of Sinemet), a dopamine agonist or an MAO-B inhibitor.  Almost all patients eventually require levodopa, which remains the most efficacious agent for treating the motor features of the disease. An extended formulation of levodopa has recently been approved for treating the wearing off seen with immediate release levodopa. This medication may also be useful in reducing the number of times that levodopa needs to be taken during the day; its role, however, in early PD remains unclear at this time.
David Silvers, M.D.
Board Certified in Neurology, Electrodiagnostic Medicine/EMG,
and Neuromuscular Medicine
Call For An Appointment
561-799-2831
www.GardensNeurology.com
3401 PGA Blvd., Suite 430
Palm Beach Gardens, FL 33410