5 Frequently Asked Questions about PRP
By Dr. Alan J. Bauman, MD, ABHRS Board-Certified Hair Restoration Physician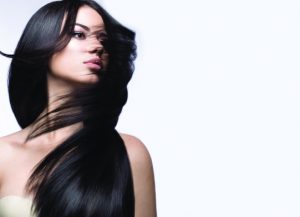 Using concentrated growth factors from our own blood platelets is a relatively new practice in the field of medical hair restoration, but PRP or Platelet-Rich Plasma has been widely used in orthopedics, dentistry and plastic surgery for decades. What initially began as a way to repair damaged joints, tissues and bones has recently become a viable way to stimulate scalp follicles to improve, enhance and regrow hair.
Here are 5 of the most frequently asked questions about this promising new hair regrowth treatment:
What is PRP and how does it work?
When it comes to the latest medical hair loss treatments, the use of PRP or Platelet-Rich Plasma is a powerful yet simple non-surgical in-office option for patients wishing to bring back fuller, thicker, healthier hair.  Performed under local anesthesia, PRP is a comfortable outpatient procedure that takes about one hour and allows patient to return to regular activity with usually no downtime. During the procedure, a small blood sample is taken and processed in special sterile equipment to produce a powerful platelet concentrate. Platelets are known to contain very powerful growth factor proteins and cytokines which when applied into the scalp stimulate improved hair growth. PRP is often enhanced through the addition of ECM or Extracellular Matrix such as ACell or BioD for stronger and longer-lasting results.
Who is a candidate for PRP?
PRP has been found to be most effective on two types of hair loss patients: patients who have thinning areas where weak quality hair exists on the scalp primarily due to male or female pattern hair loss and patients with small round bare patches of Alopecia Areata. People with certain blood disorders or on certain medications may NOT be good candidates for PRP. The first step is to schedule a consultation with a qualified, experienced and properly credentialed Hair Restoration Physician who will be able to diagnose your situation, identify hair loss risk factors and discuss the best treatment plan to address your specific hair restoration goals..
When can you expect to see results
from PRP and how long do the results last?
Typically, hair improvements can be detected using HairCheck measurements several months before the results are visible to the naked eye. Increases in Hair Mass Index using the HairCheck device help predict how much improvement the patient can expect to see in the weeks or months to come. It may take six to twelve months to judge the full results of PRP+ECM visually in the mirror on in standardized photos, which are essential for tracking results. At Bauman Medical and at any Bauman Certified HairCoach™ location, HairCheck measurements are taken every three months so that the improvement can be quantified. Hair growth improvements from PRP+ECM treatments typically last about ten to twenty months, requiring to repeat their treatment after about every year or two in order to maintain positive hair growth effects.
What are some of the risks of PRP treatments?
Since PRP is derived from your body's own blood, this procedure possesses little to no risk of adverse reactions. After your procedure, your scalp will feel numb and appear pink for a few hours. Temporary swelling in the forehead or eye area is rare and takes a day or two to resolve. The main risks of PRP have less to do with side effects and more with what the doctor and/or staff may be doing and using in terms of outdated techniques or equipment resulting in a painful or an ineffective procedure. Be sure to look for an experienced and credentialed hair loss specialist who offers PRP.
What is the recovery from a PRP treatment?
There is no activity restriction for the patient after a PRP treatment. Patients may shower, shampoo, condition and style their hair normally immediately afterwards. No chemical coloring or hair perming treatments should be performed for at least 72 hours.
Takeaways for patients
PRP may be used as a stand-alone treatment or as an adjunct to FDA-approved prescription medications such as finasteride and minoxidil, as well as other therapies such as low-level laser therapy, compounded minoxidil, topical finasteride, nutritional supplementation and minimally invasive FUE hair transplantation, such as NeoGraft or ARTAS robotic-assisted transplants.
To find out if you are a candidate for PRP request a consultation with a board-certified Hair Restoration Physician and hair loss expert such as Dr. Alan J. Bauman. Private individual long-distance/phone and in-office/in-person consultations may be scheduled with Dr. Bauman by visiting
www.BaumanMedical.com or by calling toll-free 844-GET-HAIR or +1-561-394-0024.
Tips for Finding a Doctor for PRP
Look for a full-time American Board of Hair Restoration Surgery (ABHRS) board-certified hair restoration physician and Fellow of the International Society of Hair Restoration Surgery (FISHRS) designation
Hands-on certification programs like the Bauman Certified HairCoach™ expose and help guide physicians with the latest techniques, tools and equipment. Find a Bauman Certified HairCoach near you at www.CoachMyHair.com
Check for credentials that can help ensure you are receiving a thorough hair loss evaluation that includes standardized photos, scalp dermoscopy, accurate adjunctive treatment options, as well as the critical pre-treatment Hair Mass Index measurements using a HairCheck device. Seek out a physician with extensive experience specifically with PRP for the scalp, because techniques for hair growth are different when compared to other areas of the body.
Find a PRP expert who utilizes PRP with ECM Extracellular Matrix, like ACell or BioD-Restore, so you can get the strongest and longest-lasting results from the treatment while also reduce the hassle and expense of more frequently repeated "weak" PRP treatments.
Ask your hair restoration physician if they are planning to use a complete "scalp block" for a painless treatment using an "Ouchless Protocol," or if they will simply apply anesthetic gel or spray, which makes for a more painful procedure.
Ask if low level laser therapy will be applied pre and post-treatment to enhance
the procedure.
Ask your hair restoration physician if they will be reporting to you your PRP platelet concentration and volume of PRP that will be injected.