Slim Body Laser Spa of Boca Raton and  Stuart explain Estrogen Dominance and the difference between weight loss and spot fat reduction.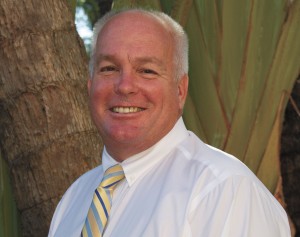 Q: Has anybody noticed all these new non-surgical "body sculpting" business's popping up all over the place? Why do we need them? Can't traditional weight loss and exercise handle all of our body sculpting desires?
A:Well the answer is yes and no.
Everyone knows, and all doctors agree, that weight loss can only be achieved by restricting calories (eating less) and exercise.   But what happens when you are over 50 years old, and all of the sudden you cannot seem to lose weight as easily as before. Even if you are lucky enough to be able to maintain your weight, you develop this unsightly belly flab which just does not seem to go away no matter how much you diet or exercise.
The reason  for this accumulation of fat around your belly regardless of how much you exercise and how little you eat is most likely due to something we doctors call estrogen dominance. (1)  This is described in the literature as an improper balance between estrogen and progesterone. This happens to most of us but some get it worse than others.
Different than weight loss and exercise centers, these new non-surgical "body sculpting" centers can safely shrink or reduce these stubborn fat cells and are the best and only way, of targeting this estrogen dominate fat.
There are so many centers to choose from. Here are my reasons why you should choose my Slim Body Laser Spa.
I am a doctor and have been involved full time in non-surgical body sculpting for over 5 years. In that time I have researched ALL the "spot fat reduction" techniques that are available. I considered safety number one, effectiveness, results and cost.
Many centers utilize procedures that they state are "non-invasive." My question is compared to what? Compared to surgical lipo suction they would all be considered non-invasive. However when you compare these procedures to each other it is clear that "Cool Sculpting", (freezing the fat) or ultrasonic treatment (which uses sound waves) and RF (which uses radio frequency to deep heat the subcutaneous tissue) destroy the fat cells to some degree with some risk of infection, being possibly burned by the procedure, having painful treatments, residual numbness and inflammation for several days and or several weeks following treatment. (see footnote) These afore mentioned "non-invasive" treatments also require tissue healing of up to one month to three months before inch loss results are recognized.
This is not what most people want when they decide to try a non-invasive body sculpting procedure. In my opinion the procedure we use at the Slim Body Laser Spa is the safest most effective and least costly, non-invasive body sculpting procedure available. We get results after each treatment and most clients will realize 3-9 inches of stubborn fat reduction in only three weeks. There is no pain, no swelling and no downtime at all. It is so pleasant that many of our clients go to sleep during the procedure.   We utilize low level "cool" lasers to target these resistant areas of subcutaneous fat accumulation. In 9- 40 minute sessions in three weeks or less these lasers can reduce waist circumference by 1-3-9 inches. This is NOT the same thing as "Cool Sculpting" This is not the same thing as "Ultrasonic or RF" treatments. Our Low level "Cool" Laser is a non-surgical, completely safe process which works in harmony with how you naturally release and burn stored fat. Results are seen the very same day and the huge inch loss and improvement to your health is realized in three-four weeks.
Slim Body Laser Spa of Boca Raton
In The Shoppes at Village Pointe
6018 SW 18th St. Suite C-11
Boca Raton, FL 33433
(561) 962-2253
Slim Body Laser Spa of Stuart
2311 SE Ocean Blvd Suite A
Stuart, FL 34996
(772) 223-5884
(1)    "What Your Doctor May Not Tell You About
Menopause" by John R. Lee, M.D. and Virginia Hopkins
Warner Books 2004 (439 Pages)
(2)    http://www.realself.com/question/zeltiq-coolsculpting-side-effects1
(3)    http://www.medicalnewstoday.com/releases/170515.php