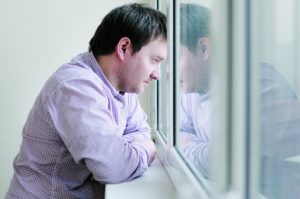 Testosterone is produced primarily by specialized cells of the testicles known as Leydig cells and is controlled by the hypothalamic-pituitary-testicular axis.
Along with sex drive, testosterone controls a variety of factors that often go overlooked by the majority of individuals and their physicians.
In men, testosterone regulates several functions many which of include weight management, bone density, fat distribution, red blood cell production, muscle strength and size, as well as sex drive. Testosterone levels also contribute to the development of mature sperm, therefore, low testosterone levels may be a reason of male infertility issues.
Low testosterone is becoming more and more common and men have become more involved in improving their quality of life.
Symptoms of Andropause—
Low Testosterone
• Moods swings
• Bouts of anger
• Extreme fatigue
• Infertility
• Loss of energy
• Low sex drive
• Belly fat
• Flabby muscles
• Impaired physical agility
• Insomnia
• Soft erections
• Cognitive decline
• Depression
• Loss of ambition
Men who receive testosterone hormone therapy look and feel younger and report a dramatic increase in sex drive. Their quality of life improves due to normalization of testosterone levels which contribute to improved mood, memory, and sleep. Men are able to build stronger leaner muscle and increase bone strength. In some men, fertility issues will improve with the addition of testosterone hormone therapy.
Testosterone Hormone Therapy is used to replace or restore your hormones to optimal, healthy levels. Hormone Replacement Specialists, Endocrinologists, Urologists and Anti-Aging Doctors all agree that men and women age because their hormone levels decline. This creates an imbalance or deficiency that prevents your body from properly maintaining, healing and repairing itself resulting in the signs and symptoms of aging. Through hormone optimization and the implementation of a healthy lifestyle, one can help prevent and even reverse many of the negative impacts of aging.
Combined Treatment
Testosterone treatments can help men increase muscle mass and lose weight – especially when combined with HCG therapy and lifestyle changes like a healthy diet and exercise regimen.
Human Chorionic Gonadotropin (hCG), a glycoprotein, is a hormone that supports and aids normal functions in both the male and female reproductive systems. Although pregnant women produce increasing levels of hCG throughout gestation, contrary to popular belief, both men and non-pregnant women produce deficient levels of hCG throughout their lifetime. Under direct physician supervision, your hCG and Testosterone levels will make you look and feel like a new person.
When WellingtonMD incorporates hCG with testosterone therapy, significant results in weight reduction along with mood regulations and improved sexual functioning are appreciated.
WellingtonMD is a state of the art concierge medical facility specializing in testosterone and hormone replacement of men who are looking to improve their overall quality of life.
To find out more about WellingtonMD, please contact us at (561) 268-2880.