By Suheil Khuri M.D.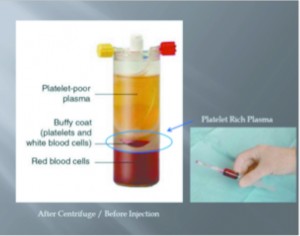 Weight loss makes you look better and feel healthier.  However, it usually is associated with the following challenges:
1-    Decreased muscle mass and tone
2-   Wrinkles and volume loss in various parts of the body, especially the face
3-    Excess hanging skin in the tummy, thighs, face, neck, and arms.
A.    How can you maintain Skin health and Muscle Mass during weight loss?
1.    Go through a routine exercise program and stick to it. Start slow and increase your exercise workload as you can tolerate it. Make sure you couple your exercise routine with weight training. Building muscle will tone up those parts of your body where the fat has been lost and thus help with loose skin areas.
Your exercise should include two to three days every week of mild to moderate intensity resistance training (2-3 sets of 12-15 repetitions) to maintain and build muscle mass.
2.    Stick to a healthy low-calorie high protein diet to build your muscle and maintains the
integrity of your skin. Avoid fast foods and those with added sugar.
3.    Add a multivitamin that includes minerals. This provides enough of what is needed to maintain good skin and muscle.
4.    Follow a gradual healthy weight loss program. This gives you longer lasting results and allows your skin elasticity to be maintained and not be damaged by a crash diet.
5.    Stay well hydrated and keep your skin moisturized. Consider regular skin exfoliation if needed.
B.    How can you treat Wrinkles and Volume-Loss after weight loss?
Surgery like face-lift has been the standard for the treatment of loose skin and wrinkles after weight loss. In recent years non-surgical alternatives have become very popular, as they are less invasive and quite effective procedures to correct wrinkles and volume loss and bring back the younger look that you are looking for.
In this article we will concentrate on Injectables and cover other options in the future.
INJECTABLES
These are injections that combat skin wrinkles, volume loss and the visible signs of aging.
A. Neurotoxins
Neurotoxins, which include Botox, Dysport and Xeomin, are sometimes called "relaxing agents" and "freezers." But in reality they are not toxic, nor do they freeze your face. In fact, they have been used safely and effectively for many years to treat muscle spasms.
Some lines and wrinkles are caused by muscles that have weakened as a result of repeated facial expressions, such as frowning or squinting. In the beginning, the wrinkles are obvious only when we frown, laugh, smile, or squint. Over time, those muscles contractures become permanent and stay that way even at rest, causing the skin to wrinkle. These are the types of wrinkles that neurotoxins can combat.
When minute amounts of these neurotoxins are injected into the muscle, it returns the muscle to its relaxed position, which allows the skin to smooth out as well and clear those wrinkles.
However, after weight loss some of the wrinkles we see are related to volume loss and in those cases Dermal fillers will be needed as well.
B. Dermal Fillers
Young faces are full with a generous volume of flesh. As we age, that volume begins to diminish, and the skin becomes thinner and looser. Eventually, lines and wrinkles form and the flesh starts to droop and sag.
Rather than treat the muscles, these products fill areas of the face and neck that have wrinkled and lost volume, restoring that young fullness to the skin.
This aging process is caused by a loss of certain substances in the skin such as collagen and hyaluronic acid. Some of these dermal fillers add hyaluronic acid back into the skin, and some of them stimulate your body to produce more of its own collagen. Hyaluronic acid is found in most dermal fillers like: the Juvederm family, Restylane, Perlane, Belotero, Prevelle Silk and many others. Other dermal fillers have other ingredients in them that can last longer and can give more fullness to the areas they are injected into as in: Radiesse (Calcium Hydroxylapatite), Sculptra (Poly-L-Lactic Acid), Artefill (Polymethylmethacrylate).
C. Platelet Rich Plasma (PRP):
Platelet-Rich Plasma (PRP) is a facial rejuvenation procedure that is so cutting edge, it is still offered by only a few practices.
PRP: This innovative anti-aging technique uses your own blood after being centrifuged (as seen in the photo) to restore a more youthful look to the face by promoting local tissue growth and repairing damaged tissue.
We will discuss this in more detail in the October issue of South Florida Health and Wellness.
Call us for a free consultation at: 561-427-2232
Dr. G's WeightLoss & Wellness of Jupiter or 561-316-2284 our new affiliate sharing the same office: Aesthetic Care LLC
"Where we make you look great and feel great"
Dr. G's  Weight Loss & Wellness
901 W Indiantown Rd., Suite 12 – Jupiter, FL 33458