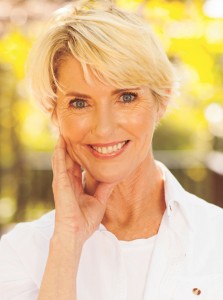 A good majority of the questions we answer pertain to how patients can replace their missing teeth.  There are a multitude of ways this can be accomplished.  The more important question that needs to be addressed first is "what do you want"?  In our experience, the response to this question can vary widely.  Some patients are fine with empty spaces in their mouths, some are fine with appliances that can be removed (taken in and out of the mouth) while others insist that they want "glued in teeth".  Knowing "what you want" is paramount to deciding what types of treatment options are ideal for your needs.
No one treatment is right for everyone.  Each patient has individual needs, desires and issues.  Below is a short list of common options patients often consider when replacing missing teeth.  Please understand that these therapies may not be applicable to everyone based on their individual situations.
Removable Dentures:
Dentures are appliances that replace missing teeth and are taken in and out of the mouth.  They typically rest on the gums and if used on the upper arch, usually have plastic that covers all (or part) of the roof of the mouth.  Dentures can be used if a patient is missing some or all of their teeth.  Most often, this option is the least expensive but is does come with some drawbacks.  If replacing all teeth, the denture rests on the gum and bone.  These hard and soft tissues shrink over time which typically leads to rocking of the denture.  The dentures can be relined by the dentist and adhesive used to help stability, but patients often report a change in how food tastes due to the amount of plastic used.
Crowns and Bridges:
These techniques have been used for years and can be very effective.  An existing tooth or teeth can be ground down to a stub and the decay removed.  A mold can be taken and sent to the laboratory where a "cap" or "crown" is fabricated.  This cap can be cemented onto the remaining tooth stub.  In some cases where a few teeth are missing, multiple caps that are connected (a "bridge) can be used to fill the empty spaces.  Decay can reoccur under these new caps (or bridges) leading to the need for them to be replaced.  In some occasions, multiple procedures are needed before the dentist can make a crown or bridge such as periodontal surgery or root canal therapy.
Dental Implants:
Dental implants are nothing more than a tooth root replacement.  When a tooth is removed, there is an empty space in the bone where the tooth root used to be.  A new root (shaped like the root removed) can be placed into the location.  This new root is made of titanium and can never get a cavity.  Typically over a number of months, our body's bone "glues" to the new root.  Once this gluing occurs, a cap or bridge can be made to connect to the implants just as it can be done on tooth roots. Other options exist where implants can be used to help secure dentures so that they do not rest on the gums and do not slide or move while you wear them.  In some instances, the use of implants to support dentures can allow you to have less plastic in your mouth. Although no one has a crystal ball, implants can last the rest of your life.
Once it is clear what YOU want and a full examination (including x-rays and sometimes a 3D scan) completed, it becomes easier to determine the least expensive and most conservative way to achieve your goal.  It is important to remember that no patient is exactly the same and that each patient may have limitations of their options due to their desires or their specific situation.
Lee R. Cohen, D.D.S., M.S., M.S.,
is a Dual Board Certified Periodontal and Dental Implant Surgeon. He is a graduate of Emory University and New York University College of Dentistry.
Dr. Cohen completed his surgical training at the University of Florida / Shands Hospital in Gainesville, Florida. He served as Chief Resident and currently holds a staff appointment as a Clinical Associate Professor in the Department of Periodontics and Dental Implantology. Dr. Cohen lectures, teaches and performs clinical research on topics related to his surgical specialty.
The focus of his interests are conservative approaches to treating gum, bone and tooth loss. He utilizes advanced techniques including the use of the Periolase Dental Laser (LANAP procedure) to help save teeth, dental implants, regenerate supporting bone and treat periodontal disease without the use of traditional surgical procedures. Additionally,
Dr. Cohen is certified in Pinhole Gum Rejuvenation, which is a scalpel and suture free procedure to treat gum recession with immediate results.
Dr. Cohen uses in-office, state of the art 3D Green 2 CT imaging which offers Hi Resolution 5 Second Low Dose Scans to develop the least invasive dental implant and bone regeneration treatment options.
Dr. Cohen and his facility are state certified to perform both IV and Oral Sedation procedures. Botox® and Dermal Fillers are also utilized to enhance patients' cosmetic outcomes.
Dr. Cohen formerly served on the Board of Trustees for the American Academy of Periodontology and the Florida Dental Association. He is past president of the Florida Association of Periodontists and the Atlantic Coast District Dental Association. Dr. Cohen is a member of the American College of Maxillofacial Implantology and the American Academy of Facial Esthetics. In addition, he has been awarded Fellowship in the American College of Dentists, International College of Dentists and the Pierre Fauchard Academy.
Palm Beach Center for Periodontics & Implant Dentistry, P.A.
Lee R. Cohen, D.D.S., M.S., M.S.
4520 Donald Ross Road, Suite 110
Palm Beach Gardens, FL 33418
Phone: 561-691-0020
www.pbcperio.com