By Diana Handwerker
"Healthy Wholistic"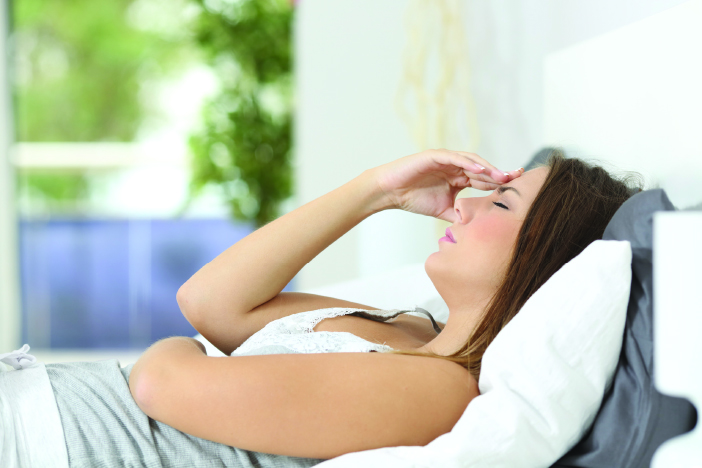 We have all been there at one time or another…an unusual twinge or pain sparks the fear and you run to Google to find an answer for the symptom. The page opens and you discover that you might just have a terminal illness. The fear explodes within you and you call for a doctor.
It's easy to give into fear, self doubt and anxiety and label yourself a hypochondriac and worse yet fall prey to labeling your symptoms with a name-a diagnosis.
It's a fact of physiology that our bodies seek "homeostasis," the state in which an organism maintains overall balance of body, mind and emotions.
Hippocrates, the father of Western medicine spoke of "the doctor that is within every-one"…and he said, "we just have to help it in its work."
The way to do this is by being attentive to the signals that this "Inner Physician" sends to us in the form of symptoms or signals that alert us to our relative state of balance or disease.
The Wholistic approach to wellness involves learning to be attentive to our physical and emotional experiences in order to be able to direct our energy and actions toward the maintenance of a balanced state of being.
An ounce of prevention is worth more than two pounds of cure.
This inner reflection allows us to be proactive in addressing feelings of imbalance (symptoms) and preventing what may later manifest as diagnosable disease.
The key to health is not just the avoidance of disease but rather taking action to turn our awareness in to listen to and work with this doctor within every day and take action to address its message to us.
As your nutritional counselor I will guide you to awaken your ability to do just that not only through advice but through presenting you with a personal paradigm to help you to understand and engage the practice.
So what is the solution? How do you learn to understand the signals or symptoms without succumbing to labels and invasive treatment? At "Healthy Wholistic" we con-duct simple non-invasive integrative tests and evaluations that identify physical and emotional imbalances and get to the root of your discomfort and disease. A custo-mized protocol is then designed especially for you that is an optimal guide for the creation and maintenance of a new and balanced way of life.
People have come to Healthy Wholistic with various health concerns including:
•    Headaches
•    Anxiety
•    Vertigo
•    Depression
•    ADHD/ADD
•    Learning Disabilities
•    Sleep Pattern Disturbances
•    Digestive issues
•    Hormone Imbalances
just to name a few
These are just a few of our patient's testimonials:
"Her approach was really different from anything that I have encountered by really listening to what my body and mind were trying to tell me." -Elias B.
"I totally stopped all of my medication and feel better than I have in a long time." -Jamie S.
"From the very first visit I felt better and was excited to discover what was going on with me." -John P.
Wholistic Health is an approach to life that focuses on wellness rather than disease. The emphasis is on the connection to mind, body, and spirit. People who embrace wholistic health accept responsibility for their well-being, and the everyday choices made in order to maintain balance and wellness.
Health is not just the absence of disease, it is the presence of a vital and vibrant state of existence.
Inspired by her parents' journey and teachings in holistic wellness, Diana Handwerker, a Masters level Nutritionist and Social Worker, founded Healthy Wholistic in an effort to continue  educating and transforming the way we experience and value our health. "It is a choice, we choose how we treat every symptom or ailment." Their book, "Blinded by Belief"(available soon) tells of the spiritual journey to health and happiness.
For more information on how to transform your health contact Healthy Wholistic at 561-859-0889 or info@healthywl.com.
7301 A West Palmetto Park Road, Suite 304 B, Boca Raton, FL 33433
(561) 409-3594 • www.uci-fl.com