Submitted by Dana Luzon, Au.D., CC-A, FAAA
Written by Dr. Tami Ike, Au.D.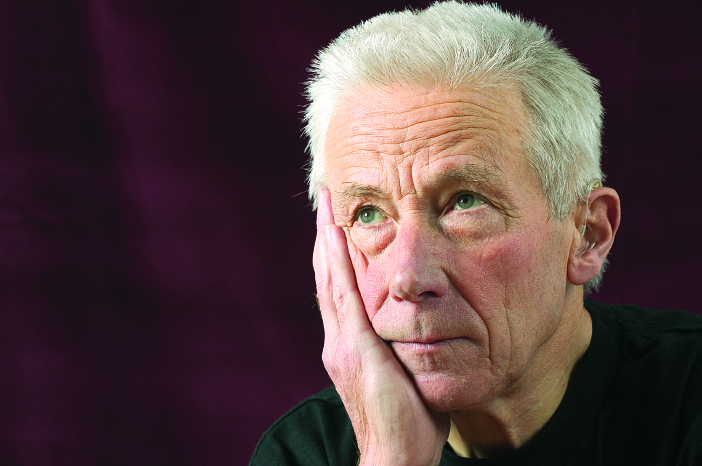 Seniors and hearing loss
Do you have difficulty hearing conversations in a noisy room? Do you constantly ask others to repeat what they just said? If you answered "yes" to these questions, you may be experiencing hearing loss — especially if you are age 65 or older.
The numbers
Almost 10% of adults between the ages of 55 and 64 suffer from hearing loss, according to the National Institute on Deafness and Other Communication Disorders. That number jumps to 25% for those 65 to 74, and it doubles to 50% for ages 75 and older. After high blood pressure and arthritis, hearing loss is the most common chronic condition affecting senior health.
A common type of hearing loss
As you age, you are at risk for hearing loss. The most common type of hearing loss is presbycusis, or age-related hearing loss. A gradual loss of hearing that affects both ears, presbycusis occurs when tiny hairs in the ear, which are necessary for converting sound waves to sounds, become damaged or die. Hearing loss from presbycusis is permanent because once these hairs are damaged or die, they are not replaced with new growth.
 
And another
A lifetime of exposure to loud noises such as loud music, power tools, motorcycles, or firecrackers can cause hearing loss in seniors. Other causes include diabetes, smoking, allergies, high blood pressure, tumors, stroke, medications, a punctured eardrum, viruses, bacteria, and earwax buildup. Your genes may also play a part in presbycusis, as it tends to run in families. An estimated 50% of age-related hearing loss is inherited, says the journal American Family Physician, which also asserts that men are more likely than women to develop hearing loss and are more likely to develop it at an earlier age.
A connection to depression
Hearing loss has various consequences. Research shows that those seniors with hearing loss, and particularly women, are more prone to moderate to severe depression. Also, hearing loss also appears to worsen cognitive functioning. Additionally, a study by the Better Hearing Institute shows that untreated hearing loss can result in a loss of income per household of up to $30,000 per year depending on the degree of hearing loss! And hearing loss has been linked to loss of intimacy, added frustration and stress, loss of independence, and lack of self-confidence.
We can help
Though you can't fully prevent hearing loss, you can take steps to minimize or overcome it. The cause and extent of your hearing loss will determine the course of your treatment. Contact Audiology & Hearing Aids of the Palm Beaches today for a hearing evaluation.
Dana Luzon, Au.D., CCC-A, FAA, Doctor of Audiology
Originally from Southern NJ, Dana Luzon received her undergraduate degree in Speech Pathology and Audiology from the Richard Stockton College of NJ, and continued on to receive her Doctorate of Audiology at Salus University's residential program. Her varied clinical experiences throughout her doctoral studies include: VA hospitals, rehabilitation clinics, ENT and private practice settings. Her professional interests include: audiologic rehabilitation and progressive tinnitus devices. Her interests in the field outside of the clinic include: Humanitarian Audiology, and Audiology Awareness. Dr. Luzon currently lives in West Palm Beach, FL.
Audiology and Hearing Aids
561.627.3552
4266 Northlake Blvd
Palm Beach Gardens,
FL 33410
www.hearingcarefl.com