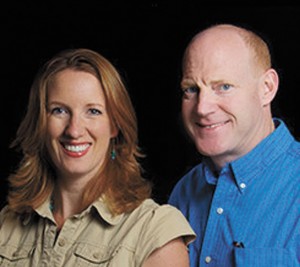 I have a confession to make….
My wife and I took a year off. Call it a sabbatical; call it lazy – whatever you prefer. But after 15 years of practicing in Michigan's Upper Peninsula, referred to as the "U P", we decided to trade the 300 inches of annual snow for the 235 days of sun and moved to Jupiter. Now, although it's not morally wrong to take time off with our family, we do feel that we've not lived up to our obligation to use our knowledge and skills to help those who need help and health coaching. That being said, we're back! Up north in Michigan, my wife, Dr. Sandy, and I ran three rural clinics. One of the clinics required an hour's drive from our home, another 30 minutes. An hour's drive along the shore of Lake Superior in January is a harrowing and dangerous drive, most of the time. Our patients in Michigan had spines and health that reflected their lifestyles. Cold winters and laboring in open pit iron ore mines created bent, painful, stiff, swollen and badly degenerated spines and joints for many of our patients. We dedicated ourselves to correcting spines and educating our communities about the true route toward health and wellness. Although our latitude has changed we see the same unnecessary suffering happening right here in our new home. The obituaries show fathers leaving their young families while in their 40's and 50's because of the devastating effects of stress, cancer, and heart disease.
The prevailing belief in pharmaceuticals and surgeries to restore our ill health that exist on our countries northern most border is the same, or worse, here in Florida. Our message to the community is that the body has an amazing internal healing mechanism, and as long as it is not interfered with, our body will continue on a path of health. Our clinic is one of the many Elevation Health clinics in the nation, our goal is to preserve and restore true health to everyone around us that will listen and act on our message. We have a core 4 message centered around: Function of the body and the nervous system, Fitness of the body, Nutrition and lastly Education about all things related to preserving health naturally. Our clinic offers the most studied and proven form of chiropractic care, called Chiropractic Bio-Physics. We also have a weight loss system that incorporates weekly coaching and Internet based technology that gives real results.
Lastly, we have a Power Plate studio within our practice to incorporate fitness into every lifestyle. Dr. Mercola, renowned author and natural health leader states that "this is the most profoundly innovative development I've seen in fitness". Come see what the BUZZ is all about. Call today for an initial health assessment and tour our facility. Call (561) 203 7945, we are located on the south side of Indiantown Rd. just two blocks west of Alt A1A.