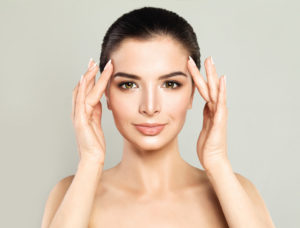 As we age skin can become dull, lose elasticity and droop. There are of course surgical options and hyaluronic acid fillers, but the procedures that are topping everyone's wish list are the Vampire facelift and the vampire facial.
Naturally found in your blood, platelets are a rich source of proteins called growth factors, which promote healing and regeneration. Platelet-rich plasma (PRP) contains a higher concentration of platelets than the amount normally found in your blood. To create PRP a sample of your blood is drawn and placed it in a centrifuge, which separates out the platelets. These concentrated platelets are recombined with your blood plasma to make PRP. Platelet Rich Plasma (PRP) is then reinjected into the problem areas.
PRP injections are an alternative to Botox and fillers. Platelet Rich Plasma is taken from the patient's own blood, spun down and reintroduced into the face just like a filler to create and stimulate your body's own growth factors. PRP produces collagen, hyaluronic acid, elastin, and plumps the skin. PRP injections with the vampire facelift maintain the facial contours of the natural look of the patient.
With just four to six PRP treatments over a two to four-week period, patients are seeing results that last for up to 2 years, so over the long-term, it's very cost effective and 100% safe. You don't have to be concerned about toxins or chemicals with your own PRP.
Vampire Facelift
For the "facelift", the PRP is injected into various areas of the face to create a plumping effect. The procedure is safe because it's utilizing the patient's own blood and it's free of toxins. The body begins to "repair" itself and regenerates collagen, elastin and healing properties, which create a youthful appearance.
Vampire Facial
The facial works in much the same way as the "facelift", but with tiny perforations in the skin as opposed to injections. The tiny perforations allow the PRP to penetrate into the dermal layers, and the results continuously improve the glow of the skin within two to three months. Many patients report plumped skin, a brighter complexion and seeing less noticeable dark circles.
Bring out your inner beauty naturally. Your beauty will be revived with a natural face shape, increased collagen, smoother skin, increased blood flow, youthful glow, and a younger appearance.
The O-Shot
Non-surgical procedure to treat sexual dysfunction and improve orgasms in women.
P-Shot®
Penile rejuvenation for peyronie's disease & erectile dysfunction.
Vampire Breast Lift
The Vampire Breast Lift is a non-surgical way of enhancing the breasts, and giving them a lift, without causing the downtime and pain that implants or even a standard breast lift would involve. It can give fullness, lift and enhance cleavage.
Aesthetic Treatment Centers
As a leader in the industry, ATC always offers the latest technology in skin and body care. By combining their expertise through industry leaders, innovative procedures, and cutting-edge products, you will always receive remarkable results within the serene, inviting atmosphere of the Aesthetic Treatment Centers.
SURIA PLASTIC SURGERY
595 S Federal Hwy, Suite 130
Boca Raton, FL 33432
(561) 338-3343
suriaplasticsurgery.com