By Aaron Rosenblatt, MD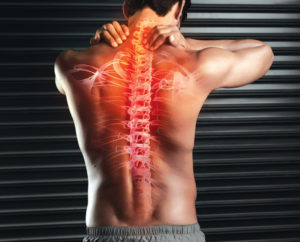 Back surgeries can fail for a devastatingly simple reason; the operation was not the right treatment, because the surgeon never pinpointed the source of the pain. As a result, patients may be just as miserable as they were before, or worse off. Unfortunately a desperate number choose to try surgery again. This is usually the wrong decision as well and this should be avoided. Statistics show also that by two years after a patient's first surgery, about 8% of patients have had another operation and by 10 years after, the rate jumps to 20%, an analysis of Washington State hospital data found.
There is no one best way to treat everyone. But the chance of finding relief for ongoing pain unquestionably lies in understanding what has gone wrong. This is not an easy task. Then seeing the most appropriate specialist for your problem and asking the right questions is quite important. With back problems, perhaps more than with any other medical condition, getting the best care at the utmost importance. The most important doctor you can see, at this point, is an Interventional Pain Management Specialists like Dr. Aaron Rosenblatt. A well qualified and certified doctor like him can evaluate a patient completely. He will order the appropriate scans and or test needed in order to come up with a plan to properly diagnose and the treat the issues WITHOUT SURGERY.
Once all of the appropriate tests are done
Dr. Rosenblatt can see what diagnostics need to be completed in his state-of-the-art pain management facility. That's why it's critical to have a thorough workup. To get a sense of the cause of your pain X-rays and MRI/CT scans can be helpful but just because these scan say you have a disc problem here and or an arthritic problem there does not mean that this is where your pain is generated from.
As an interventionalist, Dr. Rosenblatt will take this information and set up diagnostic tests within his office to properly pinpoint the exact regions of the spine which require any type of treatment. Without these diagnostic tests, the wrong diagnoses can be made and then ineffective treatment with surgery becomes likely. That's because high-tech images routinely uncover bulging discs and other "abnormalities." Dr. Rosenblatt will use this information and interventional techniques to avoid surgery.
Trouble is, many findings on scans often have nothing to do with what's hurting. If you take 100 people off the street and give them MRI's or Cat Scans, 33% of them, even if they had no back pain whatsoever, would have obvious structural problems. Data also points out that less the 5% of all patients who experience back pain will EVER require surgery but, unfortunately, a much higher percent of patients wind up with an operation. We will help avoid this situation.
Here's the real problem… Patients tend to think of back surgery as the BIG CURE or consider it the treatment that will work successfully. Sometimes, in our desperation to get our lives back, it may seem like a good idea to jump over those less invasive procedures and go right to the big one. This is rarely true.
Dr. Rosenblatt says, "Per my experience, it is rarely the case that a patient I see in my office will ever require surgery for pain. I also see too many patients who have already had 1 or more back surgeries without any relief." Surgery should NEVER be seen as worth trying for pain. This approach usually fails to help patients overcome their pain and now their spines are complicated and worse off due to after effect of surgery.
If a doctor recommends an operation, get a second opinion as soon as possible. A good surgeon should understand that you need to be comfortable with any decision and prior to having a surgery other opinions are necessary. For a truly useful second look, Dr. Rosenblatt can fully evaluate this situation and give what options exist.
Dr. Rosenblatt explains, "There have been too many times where patients were scheduled for one type of surgery and something totally different was causing their pain. Specifically, issues with sacroiliac joints, hips and other regions of the body can mimic pain which would also NOT require surgery."
Dr. Rosenblatt continues, "I'm always trying to help a patient fully understand what is causing them a pain issue. This is usually pinpointed easily, diagnosed properly and then treated successfully without the need for any type of surgery."
Avoiding surgery is our number one goal to help to treat a growing older and active community. At Dr. Rosenblatt's beautiful freestanding interventional pain management building in Delray Beach, FL, he serves at the medical director and is board certified. Every patient is evaluated by Dr. Rosenblatt himself and a comprehensive treatment plan is always tailor made for each individual. Patients are NOT seen by PA's (physician assistants) or NP's (nurse practitioners). You will see the doctor at each and every visit. Dr. Aaron Rosenblatt specializes in performing Interventional Pain Management procedures and also in the field of Physical Medicine and Rehabilitation. His knowledge encompasses each region of the body which can cause pain. He runs on time and does not make patients wait hours in his office to see him. He is not only a pleasure to talk to regarding pain issues, but also enjoys every day topics such as sports, movies, entertainment and current events. Please look forward to more articles about Dr. Aaron Rosenblatt and the vast number of procedures he performs to help people with all types of pain. His main focus is to help individuals avoid surgery, eliminate pain medications and to ultimately feel much better on a daily basis and enjoy life!
American Pain Care Specialists
13722 S. Jog Road, Suite A,
Delray Beach, FL 33446
Web: www.improvepain.com
Book An Appointment With Us Today! 561-819-6050