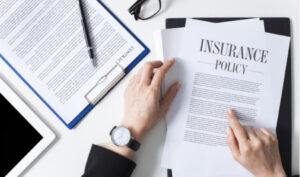 If something happens, the last thing a family should have to worry about is making the mortgage payment. Some programs will return all the premium you paid, when the policy expires. Chery Masters is the life insurance agency owner at Masters Life Insurance in association with Family First Life. She is an expert at bridging the gap between the community and well-established insurance agents. Her years of experience and relationships allow her to help you in multiple situations. When it comes to your mortgage and unexpected disruptions, she can help you navigate the situation by supplying you with essential analytics and information, reputable agents, accessibility, and follow through.
Cheryl shares her expertise and advice below:
You are among the fortunate Americans who have made their dream of owning a home come true. Many families have to leave their home due to economic hardship caused by death, disability, or unemployment, so protecting your home for you and your family could be one of the wisest decisions you make.
Consider the following:
If you died, would your family have enough money to pay off the mortgage?
If you were unable to work for an extended period, would your family have enough money to pay the mortgage each month?
If you lost your job, would you still be able to afford your insurance premiums?
Protect your family and home today!
Home Mortgage Series Plus from Americo Financial Life and Annuity Insurance Company (Americo) is a portfolio of term life and universal life insurance products that may help you and your family keep your home and your valuable insurance protection if the unexpected happens.
HMS Plus and its optional benefit riders may help:
Pay off the mortgage in the event of your death.
Receive 100% of the base premiums at the end of the Cash Back Option period.1
Make the mortgage payment during a disability.2
Protect your valuable coverage if you become involuntarily unemployed or totally disabled.2
Pay a lump sum if diagnosed with a qualifying critical, chronic, or terminal illness.3
I can schedule a time to see if you qualify for an HMS Plus policy. Feel free to call me at (786) 338-0481 or email ms.cheryl.masters@gmail.com for more information or to schedule an appointment.
Sincerely,
Cheryl Masters Independent Agent
Cheryl Masters
Masters Life Insurance
786 338 0481
Cheryl@CherylMasters.com
www.cherylmasters.com/
1HMS Plus CBO build a cash value that is available to you upon request, less any loans, if the policy is terminated. If the Enhanced Surrender Value Benefit (Cash Back Option benefit) is in effect at the end of the Enhanced Surrender Value Period, the surrender value of the policy will equal the total amount of premiums paid for the base policy, not including any premiums paid for riders.
2 Riders are optional, available for an additional cost and may not be available in all states.
3 Living Benefit Riders are included at no additional cost on HMS Plus 100, 125, and CBO. Subject to state variations.
Americo is authorized to conduct business in the District of Columbia and all states except NY.
Home Mortgage Series Plus (Policy Series 301/302/303/315) and Accidental Death Benefit Rider (Rider Series 2165); Enhanced Surrender Value Rider (Rider Series 2200); Critical Illness Accelerated Death Benefit Rider (Riders Series 2190/2195), Chronic Illness Accelerated Death Benefit Rider (Rider Series 2191/2196), and Terminal Illness Accelerated Death Benefit Rider (Rider Series 2192/2197); Disability Income Rider (Rider Series 2145); Waiver of Premium for Disability Rider/Waiver of Monthly Specified Premium Rider (Rider Series 2158/2158-UL); Involuntary Unemployment Waiver of Premium Rider (Rider Series 2140) are underwritten by Americo Financial Life and Annuity Insurance Company (Americo), Kansas City, MO, and may vary in accordance with state laws. Certain restrictions apply. Consult base policy and riders for all terms, exclusions, and limitations. Cheryl Masters is an independent, authorized agent of Americo.