By Teresa Taylor / Founder & CEO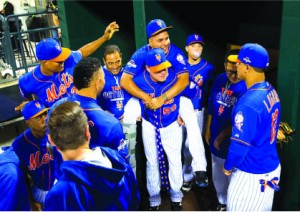 When you think of a great company, you think of the happiness or emotions their products inspire or their mission to make a difference in the world, Teresa's brands inspire both happiness & goodwill.
From a very early age, I wanted to make a difference in the world. My passion and determination started at a very young age when I left Cleveland for Hollywood at the tender age of 17 to pursue a career in acting and dancing. By the age of 24, my hard work had paid off. I was earning 6 figures running my own PR firm representing high profile celebrities and had already co-starred in 2 films. My first job in Hollywood was riding a bike through 20 Century Fox Studios delivering scripts to directors and producers such as Ridley Scott (Aliens) & David Brown (Jaws) "I will never forget my hair blowing in the wind on my bike with a basket full of scripts"
With great style and compassion I traveled the globe interviewing celebrities like Willie Nelson, Bill Shatner and was representing the iconic Carradine Family (David, Keith & Bobby) David starred in Kung-Fu & I met the family when the patriarch 'John Carradine' their father passed & I handled his press.
Today, Teresa is the founder & CEO of www.TeresaTaylorproducts.com. I started my healthcare company as the direct result of competing in sports in Los Angeles. The phrase 'Break a leg' had new meaning when I injured myself after years of training for athletic competition. Hobbling on crutches to my first medical store in California, I was determined to not allow this mishap to slow me down. It was that moment that I discovered a need in the market for a fashionable designer healthcare product. "The medical products they were selling offered no value, style or fashion benefit." I went home, tore my own clothes apart in my closet and starting sewing fabrics for my new healthcare product line. I literally fell upon a new business.
Along with my former VP Alan Hart we consulted with hundreds of orthopedic surgeons, nurses, and physicians before we embarked on this new path. After an initial capital raise, and now Chief Executive Officer of a new company, I created my own signature style of Designer Healthcare products. I am very excited to introduce to your readers a beautiful new product I designed for the mobility market, our FANtastic Major League Baseball Walking Canes using all 30 Sport Team logos. A product that will truly empower our customers and make a great gift for their loved ones. My goal from day one was to design magical products with attributes and features that inspire and create a sense of well being, and what better way to do this than by adding logos from America's favorite pastime. Baseball is engrained in our spirit and the very fabric of our nation. We are the first company to offer a MLB Healthcare product and we are very proud of this innovation. Other Teresa products include designer arm slings, crutch, walker & wheelchair accessories. We sell to leading distributors, DME Drug Stores, grocery, hospitals, big box, (Wal-Mart) as well as on line retailers. Our goal is to heal as many people with integrity and compassion. You can purchase our MLB Sports licensed Walking Canes on our website www.teresataylorproducts.com when you buy your MLB Yankee, Met or other team Walking Cane on our company website a percentage of your purchase will benefit our associates battling cancer. (We also sell to HSN.com and Amazon.com)
I volunteered for 911 & designed American Flag Medical Products we donated. Cooking eggs at 1am and delving them to the first responders and firefighters changes a persons perspective in life.
The psychological benefits of wearing a healthcare product that adds color & style contribute to the health & wellness of the patient or customer.
I received a beautiful letter from PRESIDENT OBAMA for our Boston Red Sox medical supply donations (post tragedy in Boston) We placed a card in the box that read'From all good Americans'. Years ago I asked the President if I could be an ambassador of goodwill.
My significant other of 9 years is 1969 Miracle Met & World Series Champion Art Shamsky has contributed greatly to my company, he has introduced me to the who's who in baseball and I owe so much to him.
We love producing events around our brands for our clients and in fact produced many, our last event we brought our buyers from Food Emporium Grocery Stores into the dug out at Citi Field and introduced them to the players along with Mr. Met (Our buyers are welcome to bring their families and kids) so this truly creates a magical relationship for both of our companies. I was awarded my first MLB License in 2011 and in fact we were to launch our MLB Canes in 2013, we had major set backs & challenges. Very wealthy companies and investors tried to knock off our new Cane so our roll out was delayed 2 years. Teresa surrounded by her loyal team came back last September 2015 after challenges that would put any company down for good, I refused to give up my dream, and these experiences build a resilience and a new activism role to help other young woman in business. This earth shattering experience have been known to paralyzed most CEO's let alone a woman who cared so much about humanity. Eleanor Roosevelt is one of my heroes as well as her partner of 9 years. Art brought in his powerful baseball buddies to help me, it made all the difference, the designated hitter for the Yankees Ron Blomberg, Ron Darling, Doc Gooden, Larry Berra, Mike Torrez, Gil Hodges Jr. the beautiful and missed Jim Fregosi. Art's buddies felt bad about what happened and expressed this in wonderful caring ways and helped to promote my brand. It was my goal and still is to build a powerhouse one or two other sports licensing to include the NFL, NBA and Soccer – I have desires to take it in steps however to grow our company world wide. We just opened our distribution in the Middle East and Asia. Our team has one mission in mind – to help others knowing profits will follow. I want to thank friends who helped piece me back together – when we almost lost it all – including former CEO of J & J, Ace Greenburg (Chairman of Bear Sterns) Jeff Schulman, ESQ our lawyer, and each person who contributed and went out of their way to share their experience with me on how to rebuild and restore my health, my outlook and to come back and the players that all pitched in! My own diner in our neighborhood placed our company postcards in their delivery bags- simple gestures filled with love kept me going.
I volunteered for 911 & created American Flag medical products for donation.
My significant other is Baseball hero & legend 1969 Miracle Met & World Series Champion Art Shamsky. Thanks to Art, his baseball buddies joined our launch in Times Square for the launch of her Brand ofMLB Sports licensed Healthcare products.
"The pandemonium exhilarated our team & my amazing associates that helped me build this company through sweat & grit. I was grateful to be standing in Times Square with hundreds of families in the New York community who came out in droves. This was truly a Cinderella story, to live with a Miracle Met, to launch at Citi Field & Times Square" (A very special thank you to Art, Brian Hagerman, Paul Plotsker, Alan Hart, Frank Portet & Hala Assad our loyal associates) and the wonderful team over at Steiner Sports and our good friend Brandon Steiner.
October 12, 2015, I donated my MLB Met Cane to shortstop Ruben TeJada that was showcased on the world stage during Game 3 of the NLCS when the Mets were playing the Dodgers. Ruben hobbled onto Citi Field to a standing ovation of 44 thousand cheering fans her cane front and center. One of my peers in healthcare tried to copy our brand, I have always been a devout reader of Joel Osteen and I prayed daily for a miracle. Ruben TeJada had NO idea how he saved a woman from the depths of pain to soar to new heights – it only takes one person to lift a person to soar like an Eagle! Or one Baseball player to HIT a HOME RUN and win the GAME!
Please log in to purchase a Teresa Taylor
'All American Brand' of MLB Walking Canes at
www.TeresaTaylorproducts.com
or call 877-536-2401 to order
GIVING BACK
IS ALWAYS IN STYLE!
When you purchase our MLB Cane from www.teresataylorproducts.com company, a percentage will go toward helping friends pay for their radiation treatments, they have no insurance.
Today, as mentioned two of our associates are battling cancer, you can never be prepared for  this. Both are dear friends and associates who I  value and trust and two people on my team that gave so much of their time to help me. The demands of leadership include taking care of yourself, be on top of your game and care for others, juggling this is not an easy task.  I have been blessed with great energy and fitness is a part of my daily program. One thing I have learned long before starting my company, care for others as you wish to be cared for. My business is about health CARE; profits will come with this mission in mind.  Our incomes support our mortgage, our food on our table and our children. So the next time anyone says, "It's not personal – tell them to go you no where " To give love, to have love is our greatest gift.
OUR BRAND VALUE – PERSONIFIES EMPOWERMENT
Our client "The Hospital for Special Surgery' along with their nurses agree that when they place our pediatric sling on a child, they forget about their injury & the focus is on the colorful prints. Our philosophy is simple-design happy products that inspire.
This photo empowers me! I love when Woman come together to make a difference. We can move mountains.
Today we service hundreds of DME clients across the country including Pill Box Pharmacy, Post Haste Pharmacy & Adventure Sickroom in Florida. I have always been an activist for the right causes that include (veteran rights & human subject experiments) I had the great pleasure to sleep out on the Whitehouse lawn with actor Dennis Quaid for the infamous Celebrity Sleep out. We shared a sleeping bag in sub zero temperatures to raise money for the homeless and Dennis was a complete gentleman. We all slept on heating grates in front of the Whitehouse, Actor Activist Martin Scheen coordinated this event, a great human being himself the rest you will have to read about in my new book!