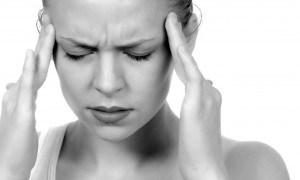 Migraine headaches are intense headaches that affect 1 in 10 people, with women being 3x more likely to experience migraines. They are also known to be a genetic trait that is passed down in families. Migraines can last up to three days and have paralyzing symptoms if not treated. The effects of a migraine can disrupt your day to day functionality and productivity leaving you excluded from the things you love until the pain has subsided. Float therapy can help, sometimes immediately, to ease some of the causes and effects of migraines.
Frequent symptoms of migraines include intense pain, stress, loss of sleep, nausea, vomiting, and sensitivity to light and sound. These symptoms put the body in a very overworked and stressed position, which is harmful to one's overall health. Stress is one of the main causes of most illnesses as it affects everything in the body, including how you feel and function.
Since migraines can take up to three days to subside, they can majorly affect both your personal and work life. How does one expect to get anything done, be productive at work, keep yourself fed, walk the dog, take care of your children, exercise, and take care of oneself while being in such intense pain for 1-3 days? What if this gets in the way of an important meeting or event because of your migraine?
So what's the typical go-to for migraines and headaches? Going into a dark room and taking drugs. Pharmaceutical drugs are foreign to the body and sometimes don't even work for migraines.
We provide an all natural aid for migraines called "Float Therapy". Imagine effortlessly floating in 10 inches of water with 1,000lbs of Medical Grade Epsom Salt for 60 minutes. With all senses deprived, you are left with nothingness and a feeling like you are floating in a dream. You are in a lightless and soundproof enclosed tank (with induction speakers to play music if wanted), and the water and air are heated to skin temperature so everything starts to disappear after a few short minutes. There is no other tangible environment where you are in zero gravity and completely removed from everything.
We don't call it "the ultimate reset button" for nothing. Floating can have profound impacts emotionally, physically, and spiritually. Some of the main benefits of floating include decrease of stress, pain relief, sensory deprivation, lowering blood pressure, resetting sleep cycles, muscle recovery, relaxation, meditation, and much more. Don't most of those sound like the symptoms and effects of a migraine headache? The experience of floating is immediately relaxing and allows every muscle to relax, rejuvenating and calming the body from stress. Once you are settled in and start focusing on letting go of every thought, you are able to get into a deep relaxed state. This state mimics the response your body naturally recovers during REM sleep, which is when your body does its natural recovery. This state also allows your brain to enter theta state, which is what regular meditators attempt to reach and can be difficult to achieve outside the tank. One hour in the tank is equivalent to about four hours of sleep, so the amount of rest and recovery your body gets is incredible in itself.
The many benefits of floating help those suffering from migraines and headaches every day. Our goal is to try and get the word out so we can help as many people as we can, especially those dealing with major stress and pain. Floating is such a unique and pure experience, we encourage anyone to try it at least once!
Rochelle Dugan
310-463-2984
choosingtransitions@gmail.com
www.staycalmandfloat.com
860 US Hwy 1 Suite 102A
North Palm Beach Fl 33408