By Charles Lawrence, The Health Channel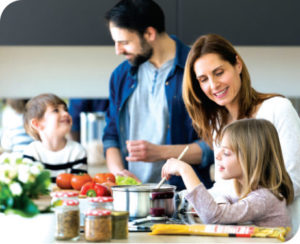 In this strange Summer of 2020, we wonder what the future will hold for our families. The world is navigating unchartered waters because of this global pandemic. While our lives are being turned upside down for the moment, an important question has bubbled to the surface.
How do we improve and maintain our health and wellness during a global pandemic that exists within an unprecedented economic crisis?
If you've lost your job and access to health care, where do you turn for reliable health information?
It's nice to get health advice from concerned friends and family who received their information from somewhere on the internet, but wouldn't it be comforting to get health information from a licensed, experienced doctor or other health expert?
The Health Channel, a South Florida PBS station in partnership with Baptist Health, is your go-to source for reliable health information, straight from licensed health experts.
Our TV broadcast channel reaches millions of viewers in South Florida, and includes locally produced programs featuring Baptist Health doctors, specialists, nutritionists, fitness experts, and many other health experts who answer viewer questions on air!
The Health Channel's digital platforms have an international reach, connecting over 100,000 people who share the same universal goal, to improve and maintain good health.
Want an example of what we offer? Here's some Health Channel Medical Minute advice for parents, straight from Lucette Talamas, a Baptist Health licensed dietitian. Parents should get their kids involved meal planning. Ask them to choose the vegetable or fruit of the week. Parents can be also be nutritional role models. Encourage all your family members to participate in making healthy nutritional choices. Finally, parents should engage in positive language when discussing food and nutrition. Say, "do this" instead of, "don't do that."
There is no appointment necessary at the Health Channel, and your health concerns remain confidential. Just tune in and join countless others who want to get healthy and stay healthy.
While the Summer of 2020 might be a difficult time for our families, our communities, our nation, and the world, it's comforting to know that there will be backyard barbeques, baseball games, and beach weekends again. And when that happens, we can look back at this difficult time and say,
"We got through this, together."
The Health Channel is your trusted resource for reliable health information, empowering you to make the best decisions about your health and your family's health. To find out where to watch us on TV, go to our content-filled website,