• Are you overweight with a BMI of 35 or higher?
• Do you have serious health problems due to your weight?
• Have you been unable to lose weight on your own with diet and exercise?
• Are you ready to make major lifestyle changes to facilitate your weight loss?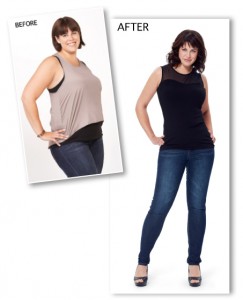 If you answered "YES" to any of these questions, then you are ready to start the conversation with Dr. Ariel Rodriguez about the benefits of metabolic and bariatric surgery! It is the time to rid yourself of the things that do not benefit you any longer. Weight loss/Bariatric surgery succeeds when New Year's Resolutions tend to fail. Start your new life now. There is still HOPE.
The physical changes are just one part of the weight loss surgery equation, adding years and quality to your life are additional benefits. Losing weight has a positive effect on diabetes, heart disease and orthopedic injuries in overweight individuals. There are many reasons that motivate people to begin the Weight Loss Surgical process such as: trying and failing to lose weight on your own, a major health scare, and caring for other individuals (children and family). Research shows that the health risks associated with obesity can grow more severe over the long term. Cancer, diabetes, high blood pressure, heart problems and sleep apnea have all been identified as serious medical issues linked to obesity. Although staying obese does not necessarily mean one will experience these specific conditions, at the very least it will lead to poor health and, in many cases, low self-esteem or depression.
The surgeons at Florida Bariatrics and Wellness Center are highly credentialed, board certified, fellowship trained and have extensive experience performing bariatric surgeries. Dr. Ariel Rodriguez, MD is a Board Certified General Surgeon who specializes in bariatric procedures. The staff at Florida Bariatrics and Wellness Center will personally navigate your experience to help you understand your expectations and achieve realistic goals in your quest to improve your health and lifestyle. Our patients can visit one of our five conveniently located offices throughout South Florida. Our caring staff is dedicated to assisting patients in their weight loss journey; from the initial choice of consulting with a physician throughout the entire process and even following your procedure. The staff will be with you every step of the way. Florida Bariatrics and Wellness Center offers medical and surgical weight loss interventions including: Intragastric Balloon Placement, Laparoscopic Adjustable Gastric Banding, Laparoscopic Sleeve Gastrectomy, and Roux-en-Y Gastric Bypass.
If you have questions or would like to set up a consultation,please call us at 561-500-HOPE (4673) or visit our website www.weightlosshope.com.