By Lee R. Cohen, D.D.S., M.S., M.S. –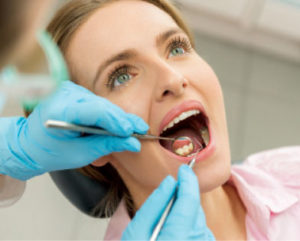 Patients every day face the decision of whether or not to have teeth treated or removed.  The choice can be difficult from an emotional viewpoint as well as a functional one. In many cases, the tooth or teeth in question are not causing any pain. What may not be understood is the potential long term damage that can be caused by keeping a hopeless tooth in the mouth. A number of research articles have demonstrated the considerable impact maintaining a hopeless tooth can have on adjacent teeth and bone. It has been shown that this situation can lead to a 10x greater chance of losing a neighboring tooth and possibly increasing the cost of treatment. Understanding some basic criteria may help determine if you should consider treating or replacing a tooth in question.
In many cases, a patient is made aware of a tooth issue when a cavity develops. In some instances the issue can be corrected with a small filling. In other cases, more extensive dental work may be involved. It may be advisable to have a periodontal evaluation of the teeth being considered for treatment to be sure the surrounding bone and tissue are strong enough to maintain your investment for a good period of time. This would be similar to determining if the foundation was solid prior to building a new home. A common sense approach can be used to help make these decisions. For example, no one would want to invest in new furniture or carpets in a home that was burning down. A periodontal evaluation helps determine if the surrounding bone and gum are sufficient to support the teeth being examined.
Periodontal Evaluation:
A periodontal evaluation includes determining how much gum and bone support remains around the teeth. The painless examination typically includes reviewing a current set of dental x-rays, measuring the "gum pockets" and "gum loss" around the teeth, checking for tooth mobility and considering the amount of healthy root that remains in the bone. These parameters can help predict the prognosis of the teeth in question. There is no hard and fast rule that will give a black and white answer, but these indicators can help reveal the health of the tooth's foundation. This information, along with the extent of the cavity present in the tooth, can be weighed together in the decision as to treat or replace the tooth.
A simple example might be a tooth requiring significant dental work that has a short root, significant bone loss, deep "gum pockets" and is loose. Clearly, this may not be the best candidate for extensive dental work as the prognosis for keeping the tooth a long time is poor. In addition, the mobility of the tooth will likely help destroy the bone in the area more rapidly, potentially condemning the adjacent tooth as well. In this situation, removing the tooth and replacing it may be a better and more cost effective option.
Compare this to a tooth with a small cavity, no bone loss, no mobility and slight gum inflammation. In this case, the tooth seemingly could be treated in a fairly conservative manner and be retained with a good prognosis.
In some situations, treatment may be needed to help care for either cavities, gum/bone issues or both. Working with your dentist and periodontist as a team can help you decide what treatment options are available to you. Understanding the long term prognosis based on the health of the tooth and the periodontal foundation will help you make a more informed treatment decision.
Lee R. Cohen, D.D.S., M.S., M.S., is a Dual Board Certified Periodontal and Dental Implant Surgeon. He is a graduate of Emory University and New York University College of Dentistry.
Dr. Cohen completed his surgical training at the University of Florida / Shands Hospital in Gainesville, Florida. He served as Chief Resident and currently holds a staff appointment as a Clinical Associate Professor in the Department of Periodontics and Dental Implantology. Dr. Cohen lectures, teaches and performs clinical research on topics related to his surgical specialty.
The focus of his interests are conservative approaches to treating gum, bone and tooth loss. He utilizes advanced techniques including the use of the Periolase Dental Laser (LANAP procedure) to help save teeth and treat periodontal disease without the use of traditional surgical procedures. Additionally, he uses in-office, state of the art 3D CT imaging to develop the least invasive dental implant and bone regeneration treatment options. Dr. Cohen and his facility are state certified to perform both IV and Oral Sedation procedures.
Lee R. Cohen, D.D.S., M.S., M.S.  | 4520 Donald Ross Road, Suite 110 Palm Beach Gardens, FL 33418 | Phone: 561-691-0020 | www.pbcperio.com