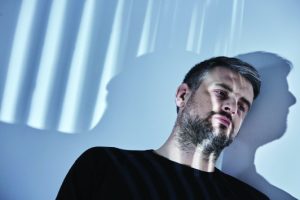 Although it can be an uncomfortable topic for men, low testosterone with aging is extremely common. This is especially true for men ages 40-70 years of age. It's not just about your sexual health; it's about your entire body and deciphering the reason that you are experiencing these issues. Once, your overall health is evaluated, treating the symptoms of low testosterone vary depending on your circumstances.
Common Comorbidities
Associated Low Testosterone
• Hormonal Imbalance
• Vascular disease
• Diabetes
• Heart disease
• High cholesterol
• Prostate cancer
• Physiological effects
Men Have Hormonal Changes Too
The underlying health condition that so many doctors fail to treat is hormonal imbalance or low testosterone. An experienced physician like those at WellingtonMD will take a synergistic approach to getting your body healthy, as well as adjusting your hormone levels. Treating low testosterone is the first step, and often the only measure that many men need to regulate their hormones.
New blood testing methods are available to test for low testosterone levels, and in an effort to make better diagnosis; there is increased interest in men's aging among medical researchers. In fact, so much attention is being focused on andropause that significant efforts are underway to quickly share emerging scientific information with physicians worldwide. It's critical to see a medical professional if you are experiencing symptoms.
Symptoms of Andropause—
Low Testosterone
• Moods swings
• Bouts of anger
• Extreme fatigue
• Loss of energy
• Low sex drive
• Belly fat
• Flabby muscles
• Impaired physical agility
• Insomnia
• Soft erections
• Cognitive decline
• Depression
• Loss of ambition
Men who receive testosterone hormone therapy look and feel younger. Patients report a dramatic increase in sex drive. Their quality of life improves due to simply increasing low testosterone levels to improve mood, memory, and sleep. Men are able to build stronger leaner muscle and increase bone strength, which helps treat osteoporosis.
Testosterone Hormone Therapy is used to replace or restore your hormones to optimal, healthy levels. Hormone Replacement Specialists, Endocrinologists, Urologists and Anti-Aging Doctors all agree that men and women age because their hormone levels decline. This creates an imbalance or deficiency that prevents your body from properly maintaining, healing and repairing itself resulting in the signs and symptoms of aging. Through hormone optimization and a healthy lifestyle, a person can help prevent and even reverse many of the negative impacts of aging, which is why many Age Management Physicians offer holistic treatment programs that incorporate natural hormone therapies with anti-aging supplements, exercise, weight loss, and stress management programs.
Combined Treatment
Testosterone treatments can help men increase muscle mass and lose weight – especially when combined with Human Chorionic Gonadotropin (HCG therapy) and lifestyle changes like a healthy diet and plenty of exercise.
Human Chorionic Gonadotropin (hCG) is a hormone that supports and aids normal functions in both the male and female's reproductive systems. hCG in its pure form is what's known as a glycoprotein. Although pregnant women produce increasing levels of hCG throughout gestation, contrary to popular belief, both men and non-pregnant women produce deficient levels of hCG throughout their lifetime. Under direct physician supervision, your hCG and Testosterone levels will make you look and feel like a new person.
When the WellingtonMD physicians add hCG to testosterone therapy for their male patients suffering from hormonal imbalance, they see rapid results in weight reduction along with mood regulations and improved sexual functioning.
To find out more about WellingtonMD, please contact them at (561) 268-2880 or visit our website at www.WellingtonMD.com. We are conveniently located on the Palms West Campus.
WellingtonMD
12989 Southern Blvd. #103
Loxahatchee, FL 33470
(561) 268-2880
www.WellingtonMD.com