By Elissa S. Norton, MD, FAAD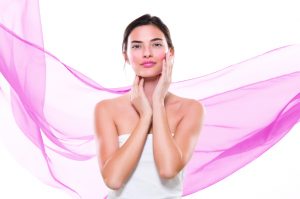 Have you ever woken up in the morning and noticed a new "friend," "barnacle" or "gift" on your skin? What are these pesky growths and what can we do about them? While Dr. Norton recommends having a full body skin examination once yearly to screen for skin cancer, the good news is that not everything new is bad! There are a variety of benign skin growths that we commonly encounter on a routine basis. If they are bothersome, most times these "friends" and "barnacles" can be easily treated. Here are a few of the most common non-cancerous skin problems:
Seborrheic Keratoses – these frequently seen lesions appear as thickened warty or greasy growths. They range in color from white to black; however, most are tan or brown. Sometimes, if a seborrheic keratosis gets caught on clothing or accidentally scratched, it may bleed a little bit. In that case, see your board certified dermatologist and they may be able to remove it.
Cherry Angiomas – these look like red moles, although it is really the collection of small blood vessels inside the skin that give them their red appearance. Up to 50% of adults have them, most commonly on the chest, stomach, or back.
Milia – a milium cyst is a tiny, white bump that typically appears on the face. Milia develop when tiny skin flakes become trapped in small pockets near the surface of the skin rather than exfoliating naturally. Milia can develop at any age and are common among newborns.
Skin tags – they are an outpouching or growth of skin often located around necks, under arms, and on eyelids. If you want to sound fancy, the technical name for them is acrochordon!
These benign skin conditions can typically be treated in-office by your dermatologist in a number of ways. As they say – don't try these at home! It's simply more pleasant and cleaner to schedule a visit. Your dermatologist may employ:
Quick removal with sterile surgical scissors and local numbing agent
Cryotherapy using liquid nitrogen to freeze off growths
Hyfurcation, which heats tissue for removal
Simple extraction with lancet and comedone extracor
Facials
With Thanksgiving upon us, let us be thankful for all benign things, and for the fact that many of these "barnacles" and "gifts" can be returned!
The American Academy of Dermatology recommends a yearly skin cancer screening. This information is intended as entertainment and should not be used for diagnosis. See Dr. Elissa Norton, Board Certified Dermatologist, for evaluation of your skin lesions.
Elissa Schwartzfarb Norton MD, FAAD, is a native of Boca Raton, where she graduated as Valedictorian from Spanish River High School. She completed her undergraduate education at the Massachusetts Institute of Technology, and graduate research at Harvard University. She was awarded a merit scholarship to attend the University of Miami School of Medicine, where she was inducted into the elite Alpha Omega Alpha Medical Honor society. Dr. Norton has received numerous awards including the Women's Dermatologic Society Mentorship award, American Society for Dermatologic Surgery Preceptorship award, and the award for Outstanding Contribution to Medical Student Teaching. Dr. Norton enjoys all aspects of dermatology including medical dermatology for all ages, cutaneous surgery, and cosmetic dermatology. Her passion for skin health and her personalized approach to patient care have made her a favorite in South Florida.
Brilliant Dermatology & Aesthetics
5162 Linton Boulevard
Suite 203
Delray Beach, FL 33484
P: (561) 877-DERM (3376)
F: (877) 992-1153