By Christopher A. Santora M.D. –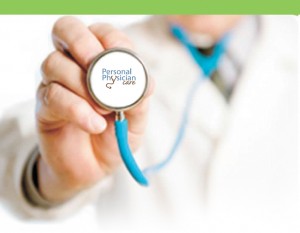 The association between Type 2 Diabetes and Dementia is the topic of active research and discussion. While we do not fully understand the mechanism of how diabetes triggers dementia, we do know that diabetes is associated with 50-100 percent increase in risk of AD and dementia overall.  In addition diabetes is associated with a 100-150 percent increased risk for vascular dementia.  In a large study in August of 2013 published in the New England Journal of Medicine (Crane, PK et al) non diabetic patients with elevated glucose levels were found to be at higher risk for development of dementia.  These results suggest that higher glucose levels alone may increase risk for dementia.
Together, these results suggest that prevention, early detection and appropriate treatment of diabetes and elevated glucose can reduce the incidence of Dementia in the elderly.  Disease Prevalence is estimated at 14-22 percent for individuals >70 years old and, acording to the US Census Bureau, the elderly population will more than double between now and the year 2050, to 80 million.
Understanding the Association Between
Diabetes and Dementia
Dementia is a disorder that is characterized by impairment of memory and at least one other cognitive impairment.  Symptoms of dementia are associated with decline in brain function that affects memory, thinking, language, judgment and behavior.   Diabetes is a disease that affects blood sugar levels.  Diabetics don't make enough insulin or the body is less sensitive to the insulin produced.  This causes sugar in the blood to rise which can damage the kidneys, heart, eyes, and brain.  Importantly, low blood sugar poses just as serious a risk in brain function.  The brain uses glucose (blood sugar) as its primary source of energy.  Cognitive function declines when blood glucose levels drop to low levels, severe drops can cause neuronal damage.  Researchers at UCSF found that significant hypoglycemia was associated with a 2-fold increased risk for developing dementia.  And diabetics with dementia were more likely to experience a hypoglycemic event possibly due to inconsistency with diet while being treated with glucose-lowering medications.  Thus persistent elevated or low glucose levels can lead to cognitive impairment.
What Does This Mean for Me or My Loved One?
If you have an active diagnosis of diabetes or have a history of elevated blood sugars, effective management will help to reduce your risk for dementia.  Uncontrolled blood glucose levels have been linked to a multitude of health problems, from limb loss to heart disease.  We now know that effectively managing blood glucose, especially over the age of 60, can dramatically improve quality of life, longevity, and decrease the risk for dementia.
Steps to Reduce Your Risk for Dementia:
• Exercise, it's good for the brain and in controlling blood glucose levels.
• Eat a well balanced diet rich in omega 3 fatty acids, green leafy vegetables, and lean protein while  limiting refined carbohydrates, sugar, and saturated fats
• Monitor blood glucose levels regularly
• Partner with a medical doctor  for the treatment and management of your diabetes and for early detection of dementia.
• Take medications as prescribed
• Engage in brain healthy activities, puzzles, and games
• Spend time with friends and family.  This has been shown to lower your risk!
For over 10 years Personal Care Physician, PA has been the leader in delivering personal quality medical care.  Personal Physician Care provides its patients with highly experienced primary care physicians and an array of advantages from 24/7 on call service to on site lab work and diagnostic testing, as well as emergency same day appointments and courtesy transportation.  When it comes to managing your diabetes Personal Physician Care provides comprehensive, evidence based care to achieve treatment goals and minimize risk of comorbid disease including dementia.
Personal Physician Care – 561-498-5660 – www.PPCARE.net