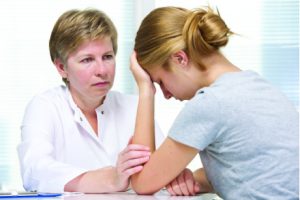 Many people have doubts regarding the efficacy of addiction treatment due to the high rate of relapse following the completion of treatment. Due to the chronic nature of the disease, relapsing is common and does not mean treatment has "failed." Rather, it's an indication that treatment needs to be reinstated or adjusted.
In fact, research investigating the efficacy of addiction treatment suggests that a client who completes treatment, either inpatient or outpatient, has a 50 percent chance of staying clean and sober for the year following treatment. If the client completes treatment and attends Alcoholics Anonymous or Narcotics Anonymous once a week for the next year, then she has a 70 percent chance of staying sober. If the client completes treatment, attends one AA/NA meeting and one outpatient session per week, he or she has a 90 percent chance of remaining sober for the next year.
Overall, good outcomes depend on the nature and extent of the person's problems, the appropriateness and quality of the treatment program, and are contingent on adequate treatment length and resolve.
Choosing a quality treatment program
The first step is to ensure that the program is accredited and run by licensed mental health professionals and addiction specialists. Next, to determine the quality of the treatment program you should ask the following questions:
1. Does the program use evidence-based treatments that are backed by science?
Effective drug abuse treatments can include behavioral therapy (including but not limited to cognitive-behavioral therapy, motivational interviewing, and group therapy,) medications, or preferably a combination of both.
2. Does the program tailor treatment to the needs of each patient and adapt treatment as the patient's needs change?
Treatment is not "one size fits all." The best treatment addresses the individual's specific needs, not just their substance abuse. In addition to
addiction treatment, a person may require treatment for co-occurring mental health problems, medical services, family therapy, legal services, etc. Furthermore, individual treatment should be continuously evaluated and modified to meet the client's changing needs.
3. Is the duration of treatment sufficient?
Although appropriate time in treatment depends on the type and severity of the person's problems and needs, research indicates that most people need at least 3 months of treatment to maintain a sober lifestyle
4. Is there ongoing support after leaving treatment?
Treatment alone is not enough to sustain recovery for most people. A good treatment program will actively help develop an aftercare regimen including an ongoing program of support, twelve step meetings, and if necessary, will arrange further counseling or outpatient treatment to help the patient maintain sobriety upon their return home.
Gender-specific Services
To further ensure the "right fit," gender-specific addiction treatment services have been found to be more effective for women than traditional programs originally designed for men.
Women-specific programs are sensitive to women's issues. They understand that women have differing needs and respond differently to treatment approaches when compared to men. For example, the type of confrontation used in traditional programs tends to be ineffective with women since women need a treatment environment that is supportive, safe, and nurturing. Successful programs provide psychiatric and mental health services while integrating trauma-focused interventions, since women have higher rates of co-occurring issues (depression, anxiety, ADHD, etc.) and past trauma. In addition, they provide supplemental services to address medical and social issues specifically experienced by women – including, but not limited to – childcare, parenting, domestic violence, housing, etc.
Origins of Hope
5511 Congress Ave Suite 125
Atlantis, Fl 33462
(888) 508-0388
www.originsofhope.com
gmorin@originsofhope.com