The emotional side of patient care
By the Doctors at Advanced Dentistry South Florida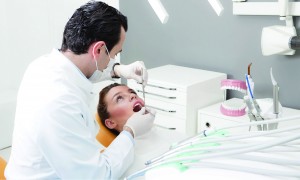 Our team of dental specialists frequently treat patients who are embarrassed about their missing teeth and how it affects their daily lives in a negative way. It's no surprise at all when a patient comes to us with this type of dental issue. Our doctors are not only highly skilled dental specialists who understand that each individual patient is different, but that the main focus is on making them feel comfortable enough to express their feelings in a judgement-free atmosphere.
Each patient has a different story to tell. Often the story is not as happy as the next. One patient may have had an experience in a social situation where someone made fun of them because of the way their teeth looked. Another patient may not like to even step outside due to their dental condition. The emotional stress involved can often outweigh the physical issues that arise from having dental problems.
No matter what the case may be, the doctors at Advanced Dentistry South Florida have had tremendous success with helping our patients break free of the emotional stress and humiliation they feel comes with missing or decaying teeth.
We know that people look for dentists who connect with their patients on an emotional level because we see it every day. At our Delray Beach dental practice, we strive to provide each patient with excellent dental care from doctors who connect with our patients.
Our patients look forward to going out and showing off their beautiful new smile. Not only do our doctors give our patients a great, healthy smile, but they also provide our patients with a renewed self-confidence they thought they'd never see again. Often a patient who just received implants will need a moment to themselves right after their procedure just to take it all in while looking in a mirror. Tears start to roll down their cheeks as they feel a sense of overwhelming joy for the first time in a very long time.
One of the greatest things that happens in our office is receiving thank you letters in the mail from patients whose lives have been changed after their time spent with us. Seeing the transformation physically and emotionally in our patients makes us proud and reassures us that what we're doing for our South Florida community is important and worthwhile.
If you have a dental issue that is affecting your social life, but you are afraid to do something about it, or you simply don't know the steps to take in order to help yourself, please call our office at 561-404-4083 to speak to a dental professional who cares and understands what you're going through. The time is NOW to start your journey to a healthier you with more confidence than you ever thought possible.
For more information, visit www.ad-sf.com or call 561-404-4083 today.