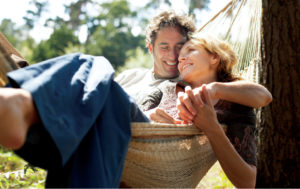 What causes ED?
As men age, the vessels in the penis weaken, contract and fill with micro-plaque just as they do elsewhere in the body. This prohibits men from achieving an erection or decreases the firmness of a man's erection. At the same time, the penis decreases in sensitivity, making it harder to achieve a pleasurable orgasm. Finally, the time necessary between orgasm and the ability to achieve an erection (the refractory time) increases. The bottom line is that most erectile dysfunction is a result of poor blood flow, known as vasculogenic ED.
Common Treatment for ED:
As many as 50% of men experience some form of ED by the age of 50. For many years men with ED have resorted to oral ED medications to relieve their symptoms. Oral medications for ED can be an effective temporary relief of the symptoms of ED, they don't target the root cause of most patients' ED, they can often bring unwanted side effects, and they can fail to work up to 50% of the time in
some men.
Expensive oral medications such as Viagra and Cialis may cause unwanted side effects, such as nasal congestion, headaches, upset stomach, vision changes, facial flushing, and dizziness. They also have to be taken before intercourse limiting spontaneity. Finally, there are many men with cardiovascular disease who are not candidates for treatment with these medications.
Depending on the severity of ED, The Journal of Urology reported oral ED medications may only yield up to a 27% effective rate in those with severe ED. This leads patients with more severe ED to invasive treatments like penile injections, where medication is injected directly into the penis before intercourse. This again limits spontaneity and chronically drains the wallet.
Why medicate when you can cure?
Introducing the only Erectile Dysfunction Treatment that treats the underlying couse of ED, GAINSWave is revolutionary, non-invasive and heals the underlying causes of ED. GAINSWave uses FDA-cleared, scientifically proven non-invasive technology that uses Acoustic Pressure Waves to stimulate cellular metabolism, enhance blood circulation and stimulate tissue regeneration creating new blood vessels in treated areas. GAINSWave is about regenerative medicine – helping men return to their younger, healthier selves, and enabling a spontaneous, active sex life.
Scientifically Proven Results
There are over 40 clinical studies showing GAINSWave technology to be effective in treating ED. Patients are reporting great improvements to their sexual health, including:
Longer lasting erections
More Spontaneous erections
Fuller Erections
Relief from symptoms of Erectile Dysfunction
and Peyronie's Disease
Enhanced sensitivity
Improved sexual performance
Decreased recovery time between orgasms
Is it safe?
Yes. This is an FDA cleared technology that originally developed in Europe and is used worldwide. GAINSWave uses state-of-the-art technology that has extensive applications including orthopedic medicine, urology, and anti-aging treatments and wound healing. While a specific indication for treating ED has not yet been granted, we know that it is only a matter of time given the extraordinary success. In clinical practice, over a 79% of the men who utilize this treatment report improvement in symptoms related to ED. We have even seen improvements in those men who have lost functioning after some forms of prostate surgery. GAINSWave has virtually no risks or side effects and no downtime. This therapy has been used extensively in Europe for over 10-15 years, but is relatively new to the U.S. for erectile dysfunction.
How to Get Started
Dr. Erickson, takes on each case with individualized care. Return to the sexually confident and active man you were before suffering from erectile dysfunction. Some men in their 40's and early 50's even find it helpful for reinvigorating their sex life and improving their performance to levels they enjoyed in their 20's.
Contact Dr. Erickson for a private consultation today, 561-808-7205.
Tricounty Center
for Integrative Medicine
4800 Linton Blvd D502A
Delray Beach, FL 33445
Phone: (561) 808-7205
EDfixMD.com