By Alan J. Bauman, M.D.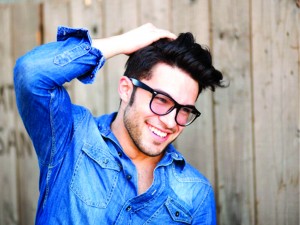 Thankfully, artificial looking "hair plugs" are a thing of the past. With today's advanced surgical techniques and a surgeon's artistic skills, hair transplants consistently produce undetectable natural-looking results.
Hair restoration saw a game-changing revolution with the advent of the no-linear-scar Follicular-Unit Extraction or "FUE" technique, but few could have predicted the impact the procedure would have on the industry. As more professional athletes, celebrities and other high-profile individuals have gone public with their results from minimally invasive hair transplants, FUE has been a key driving force behind the increasing demand for hair transplant procedures in men and women.
FUE is a less-invasive method of harvesting hair follicles and "follicular units" individually, virtually eliminating the antiquated linear or 'strip' harvest approach to transplantation. This meticulous process has been made more efficient through robotics, semi-automatic devices and well-trained surgical teams. 
ARTAS, the first FDA-approved robotic-assisted hair transplant harvesting system recently became available, and advanced clinics are using this machine to assist in the hair transplant process. Other hand-held surgical devices, like NeoGraft FUE, also help doctors to perform a hair transplant surgery with remarkable precision, less trauma as well as help extract the grafts from the scalp. For many patients, robotic-assisted ARTAS and NeoGraft FUE in combination is used in order to achieve optimal results and maximize the amount of grafts transplanted during a single FUE hair transplant session.
FUE is an effective surgical option for patients that allows for a quicker, more comfortable recovery, less post-op activity restrictions, as well as avoiding the telltale linear scar associated with traditional linear or "strip-harvest" hair transplants.Artistic planning and placement of the harvested hair follicles by the physician and his team allows for a completely natural, permanent restoration of living and hair. FUE is also an option for "touch-up" procedures for patients who have had transplants years ago—and even for many who have been told they didn't have enough donor hair for another
procedure.
NeoGraft FUE:
The FDA-approved NeoGraft FUE hand-held device can be used to extract individual hair follicles from the donor area located at the back of the patient's scalp – which are then implanted into the bald areas of the scalp. This means no scalpels, sutures, or staples are used while harvesting and no long, linear scar. The FUE hair transplant has been available for more than a decade, but prior to NeoGraft, it was too time-consuming and expensive for most patients to utilize. Now that the FUE process can be accurately and efficiently performed, surgeons can perform the "Cadillac" of hair transplants in considerably less time, and at less expense for patients, all with excellent quality of hair regrowth.
Key Benefits
of the NeoGraft FUE:
• Minimally invasive = no 'telltale' linear scar where the donor hair is harvested
• No stitches or staples to be removed = shorter, more comfortable recovery
• Less activity restrictions after surgery = quicker return to athletic activity so workouts resume in days, not weeks
• No telltale linear scar = Very short haircuts are possible after surgery
• Excellent hair growth results in experienced hands
• Soft, feathery hairlines can be created for a natural result
ARTAS Robotic System:
The FDA-cleared ARTAS robot is an exciting state-of-the-art medical device that assists hair transplant surgeons by helping to safely and effectively extract intact hair follicles for transplantation using the FUE technique. The robot's precision allows patients to benefit from an unprecedented level of safety; efficacy and comfort during their hair transplant procedure. The innovative ARTAS robotic FUE system uses advanced digital imagery to map and analyze the hair in natural groupings on the scalp. The system features precision robotics—utilizing special cameras and software to detect and analyze follicular units—calculating density, exit-angles, orientation and location and proceed with harvesting based on specific algorithms programmed by the surgeon.
One of the most exciting features of the ARTAS System is the ARTAS Hair Studio, an interactive software program that allows the surgeon to create a digital 3D preview image which will help "paint the picture" for patients to ensure that they have realistic expectations about their results, before going into surgery.
Key Benefits of ARTAS
Robotic-Assisted FUE Hair
Transplants
• Precise accuracy of FUE graft harvesting using image-guided robotics
• Reduced harvesting time and no"human-fatigue" factor
• Computerized selection of FUE grafts to maximize hair yield and minimize donor area usage
• More accurate and efficient harvesting of grafts from the sides of the scalp
• More accurate and efficient harvesting of grafts in patients with atypical hair characteristics and certain ethnic patients
• Can assist in creating recipient sites according to the artistic plan designed by the surgeon.
What to look for
One of the biggest problems with hair transplants is that many unqualified doctors offer this procedure and/or perform procedures infrequently. The risks for hair transplant patients include increased discomfort, surgical complications, infections, scarring, poor density and unnatural looking results. Another problem is that many doctors and large national clinics still mostly (or only) perform the "strip" or "linear" harvest technique instead of advanced, less invasive FUE procedures. When looking for a hair transplant surgeon, make sure you consult with an experienced minimally-invasive hair restoration physician—someone who specializes exclusively in the medical diagnosis, treatment and tracking of hair loss and performs FUE hair transplantation on a daily basis.
The bottom line is, regardless of how the hair follicles are harvested, the critical step for naturalness is the artistry of the surgeon involved. Patients, therefore, should not choose their surgeon based on the tool they use, but more so on their artistic ability. Do your research, ask questions, look at before-and-after pictures, and don't be afraid to ask for patient testimonials.
To find a qualified hair restoration specialist, start by visiting the American Board of Hair Restoration Surgery or the International Society of Hair Restoration Surgery.
Tips on Finding a Hair Restoration Physician
A Hair Restoration Physician is someone who specializes exclusively in the medical diagnosis, treatment and tracking of hair loss and its treatment.
Look for full-time hair transplant surgeons who are board-certified in hair restoration by American Board of Hair Restoration Surgery, and recommended by the American Hair Loss Association.
Due to the limited number of board-certified hair restoration physicians worldwide, prospective patients should be prepared to travel and or consult long-distance.
Before choosing your doctor, visit the clinic, read reviews,
ask for before-and-after pictures and most importantly, ask questions.
Ask for a referral from your primary care doctor or dermatologists to a full-time Hair Restoration Physician who is fully equipped and trained to diagnose, treat and track your hair loss process and achieve your hair restoration goals.
Bauman Medical Group
Hair Transplant and Hair Loss Treatment Center
1450 S Dixie Hwy
Boca Raton FL 33432-7359
Toll Free: 1-877-BAUMAN-9
Tel: 561-394-0024
Fax: 561-394-4522
Email: doctorb@baumanmedical.com