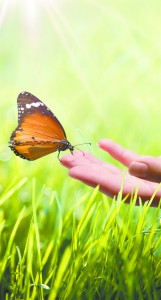 Professional Show Management is presenting an upscale Health Beauty & Fitness Show.  If you sell Health, Beauty and Fitness products then this is the show for you, with a unique opportunity to demonstrate and present your services and products face to face with qualified customers.
The Health, Beauty & Fitness Show takes place at the Palm Beach Convention Center on September 19, 20, and 21, 2014.  It is the first of its kind in Palm Beach County and runs in conjunction with the Palm Beach Home Show, now going on its tenth successful year.  The combined revenue from booth sales will create a larger advertising budget thus allowing us to reach more consumers. The Health, Beauty & Fitness show has a separate marketing budget, yet attendance is guaranteed with thousands attending the Palm Beach Home Show simultaneously.
This is a great opportunity to let us bring the customer to you!  Tell them about your company, products and services.  Make money selling your merchandise at the show or acquire appointments, develop relationships and recognition with clients in Palm Beach County. Show them your innovative way to be healthy, beautiful and fit.
Incentives to sign-up early include:
• $100 off the booth rate if you book by July 1, 2014
• Optional payment schedules
• Preferred location
• Time to prepare and design a stellar booth to show to thousands of potential clients
Health, Beauty and Fitness covers a wide assortment of possible vendors that would fit perfectly in our show.  Categories such as medical spas, hair removal, face and skin products and services, hair and nail salons, gyms, wellness centers, health food stores, and cosmetic procedures, to name a few.  Orangetheory Fitness located at 6271 PGA Blvd, Palm Beach Gardens was one of the first to sign up and they are offering two gift card giveaways during the show.
Contact Shirley Garcia from Professional Show Management to discuss the opportunities that exist by exhibiting at our Health, Beauty and Fitness Show.
Shirley Garcia
Professional Show Management
954-946-6164 Office
954-946-6202 Fax