An Advanced Procedure Can Change Your Life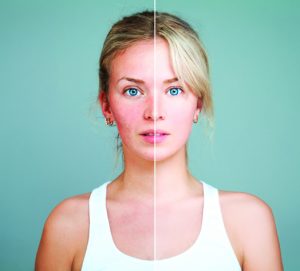 Preparing for vacations, barbeques, family get-togethers, and beach days are not always easy for many individuals struggling with body issues. We've all been there, stubborn bulges, dreaded cellulite, and loose skin can make us feel less likely to step out with confidence.
Working out and eating right often fall short in our stubborn areas and as we age, many of us lose the firmness in our face and body that we once had.
There is an advanced procedure that treats the entire body from face to legs.
Would you like to? —
Remove cellulite and fat deposits
Remove wrinkles and reduces scars
Increase collagen and elastin production
Tighten loose skin after weight loss
Reduce edema and painful inflammation
Promote lymph drainage
Shorten and improve recovery after surgery
Experience tissue coagulation,
before and after liposuction
Normalize cell function
Improve the quality of the skin
Improve body shape
Accelerate blood flow
Relieve muscle tension
If you answered yes to any of the above-mentioned benefits, then you must learn about Bella Shape. Bella Shape is an innovative, scientific approach to non-invasive removal of the adipose layer, as well as an extremely effective method of shaping the body, fighting cellulitis, loose skin, stretch marks, lymphatic edemas, scars and many other skin problems.
Additional Benefits of
the Bella Shape Procedure
Firms skin
Improves laxity & texture
Reduces cellulite
Fat reduction
Works on the body & face
Reduces fine lines
Lightens discoloration
100% Natural Cell Stimulation
No downtime
How it Works
The Bella Shape Laser is a comprehensive, non-invasive, body-shaping technology. It works in three very distinct ways. The first is through a motorized massage that gently lifts, suctions and rolls the deep layers of the skin and underlying fat. The second is through the LED light that can permeate through the fat cell membrane. While this fat is penetrated, the continual massaging motions send the fatty deposit and fluid (edema) into the lymphatic system for drainage.
The third component of Bella Shape is the diode laser. It's well documented that diode lasers can penetrate and absorb lipids (fat) by creating a thermal result that melts the fat membranes.
What's even more unique about the Bella Shape Laser is that the rollers are perforated with tiny holes to increase blood flow and nutrient delivery to the skin's layers, allowing collagen and elastin stimulation to rapidly smooth and firm the skin.
Until recent, Bella Shape was only available in Europe. Bella Shape is a revolution in the treatment of the connective tissue, developed and manufactured by I-Tech industries, a leader in innovative technology. But, don't just take our word for it; its results are being praised by countless individual like you that see improved outcomes first hand.
Bella Shape's revolutionary Cellulite Removal,
Fat Reduction, Anti-aging and Wellness treatments are here in the U.S. With no pain and fast results, isn't it time for you to get your confidence back? Find out more about Bella Shape at bellashapeusa.com.
Carmen Care Advanced Laser Therapy
Carmencarelaser.com
561-405-9577
3301 NW 2nd Avenue, Suite 100
Boca Raton FL 33431