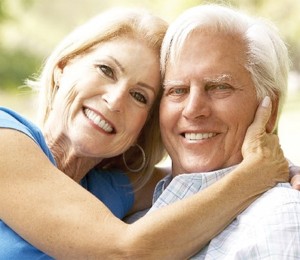 While growing older can be wonderful, it quite often brings with it a host of challenges.  Many seniors deal with health and mobility issues and need help to navigate through their daily lives. Moving into an assisted living facility is one solution and there are quite a few of them to choose from.
Before doing so, it's important to formulate a check list to make sure your needs will be properly met, according to Roger Thiele, vice president of marketing and product line development for Brookdale Senior Living.
According to Thiele, the following are things to consider when investigating assisted living communities:
Do the staff and residents interact well together?
Do the residents appear comfortable and well groomed?
Is the location's appearance clean and pleasing to the eye?
Is the location free of odors and appropriately heated and cooled?
Is there a process for assessing and periodically re-assessing a resident's needs?
Are the resident's family, physician and community staff involved in the needs assessment?
What are the facility's policies regarding termination of contracts and refunds?
Are there additional services if a resident's needs change?
Are there written policies regarding storage of medication, assistance with medications, training and supervision of staff and record keeping?
Is staff available to coordinate visits from a home care nurse or therapist?
Is there a physician or nurse on staff on a regular basis?
Do the facility's services include housekeeping and local transportation?
Are furnishings provided in residents' rooms or do they have to bring their own?
Is the building secure and safe?
What types of activities are available in the community?
Can family members participate in the activities?
What type of meals do they serve and do they vary from day to day?
Can residents request special foods?
When it comes to size and style, assisted living communities run the gamut from apartment buildings to converted homes. Some are free-standing and others are on a large campus that might also include a skilled nursing facility.
Along with the above criteria, Thiele recommends seeking out a community that offers a nurturing environment and encourages maximum independence.
Additionally, all reputable communities offer similar basic services but it's up to the prospective resident and their family members to determine what place will be the best fit, according to Thiele.
Planning a budget is another consideration before deciding on an assisted living facility, he said. A prospective resident would be wise to ask a close family member to help them with this task, according to Thiele. Expenses to consider include: long-term care insurance, assisted living and skilled nursing costs, medical and medication expenses, and rent.
Long-term care cost should also be a part of the planning process. This will require budgeting for expenses that may arise in the future, such as costs to move into a skilled nursing facility.
Thiele says Brookdale's assisted living communities nationwide create special places for people who want to live in an atmosphere that is calm, comfortable and pleasant. The company is committed to helping its residents live with meaning and purpose.
Whether a person requires assistance with bathing, dressing or medication administration, Brookdale's Personalized Assisted Living communities will provide it. Its management and staff members pride themselves on their ability to tailor every service they offer to an individual's specific needs.
Personalized Assisted Living is available in Brookdale's free-standing senior living communities, and also as part of a full continuum of care on a single campus, according to Thiele. The personalized approach allows residents to have the freedom to make choices that deliver day-to-day fulfillment.
It focuses on listening to residents and responding their requests, recognizing those services and offerings that are essential to them, integrating additional items they desire into every viable aspect of their life and respecting individual preferences.
Thiele says Brookdale's Personalized Assisted Living defines the company's single standard for providing high-quality care to those in need of daily assistance.
"With the help of today's assisted living communities, older adults are getting the traditional care they need while maintaining much of their independence and dignity in a place they can call home," Thiele said.
Brookdale Senior Living is the largest owner and operator of senior living communities in the United States and is a leading national provider of senior-related services. A Brookdale community offering Independent Living, Assisted Living, and Alzheimer's & Dementia Care locally is Prosperity Oaks. This community boasts an innovative design that provides private apartments as well as, home-like areas for socializing, dining and entertaining. Private apartments at Prosperity Oaks are available in a variety of styles and sizes.
Other programs offered by Brookdale Senior Living communities include Optimum Life® which teaches a holistic approach to health, as well as Innovative Senior Care®, a wholly owned Brookdale subsidiary that provides rehabilitation, fitness and educational offerings, as well as home health services for residents of Brookdale's assisted living and retirement living communities.
For more information on Prosperity Oaks call 1-888-419-5094 or visit:
www.brookdaleliving.com