By Dana Luzon, Au.D.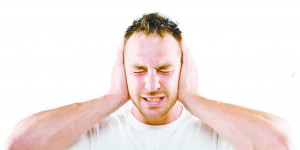 Introducing New AGX Hearing Technology for Treatment of Tinnitus
Audiology and Hearing Aids of the Palm Beaches is pleased to announce the latest technology solution for the treatment of tinnitus, the AGXs3sTinnitus.
Tinnitus, or "ringing in the ears," is a debilitating symptom that impacts millions of Americans. Tinnitus causes a person to hear ringing or buzzing in their ears or in their head despite there being no external source of the sounds. Many people who experience tinnitus also express a heightened sensitivity to external noise. While its cause cannot always be determined, tinnitus is often the result of extreme noise exposure, hearing loss, head and neck injury or medications. Of those affected by tinnitus, 85% suffer from measurable hearing loss.
The AGXs3sTinnitus delivers two treatment solutions to the user in a single, nearly invisible, hearing device: tinnitus therapy plus hearing aid. The AGXs3sTinnitus uses the patent-pending Multiflex Tinnitus Technology designed by Starkey® Hearing Technologies to help manage the symptoms of Tinnitus.Based on patient preference, the technology delivers a customizable sound stimulus to provide relief to the user. Using this device in combination with education and counseling, patients often find relief.
While tinnitus is quite common, the number of individuals who seek treatment for their condition is small. "There is a common misconception that tinnitus is untreatable," says Dana Luzon, Au.D., CCC-A. "As an AudigyCertifiedTM hearing care provider, I can provide comprehensive hearing testing, analyze the severity of the tinnitus, make recommendations, and develop a plan for treatment."
About AGX Hearing Technology
With multiple invisible and nearly invisible options to choose from, AGX Hearing is the preferred technology of AudigyCertifiedTM professionals and their patients. AGX Hearing partners with the world's leading technology manufacturers to consistently offer the latest, most effective hearing technology solutions to match patients' unique lifestyles, budgets, and hearing difficulties. Please call Audiology and Hearing Aids of the Palm Beaches today to schedule your appointment and in office demonstration at (561) 536-5557 and let us be your home for hearing healthcare.
Audiology and Hearing Aids of the Palm Beaches provides tinnitus evaluation and treatment services at our Palm Beach Gardenslocation. For more information or to schedule an evaluation or appointment, please call (561) 627-3552 or visit www.hearingcarefl.com.
Dana Luzon, Au.D., CCC-A, FAAA
Doctor of Audiology
Originally from Southern NJ, Dana Luzon received her undergraduate degree in Speech Pathology and Audiology from the Richard Stockton College of NJ, and continued on to receive her Doctorate of Audiology at Salus University's residential program. Her varied clinical experiences throughout her doctoral studies include: VA hospitals, rehabilitation clinics, ENT and private practice settings. Her professional interests include: audiologic rehabilitation and progressive tinnitus devices. Her interests in the field outside of the clinic include: Humanitarian Audiology, and Audiology Awareness. Dr. Luzon currently lives in West Palm Beach, FL.