By Brent Myers, Pastor of Community Life
Palm Beach Community Church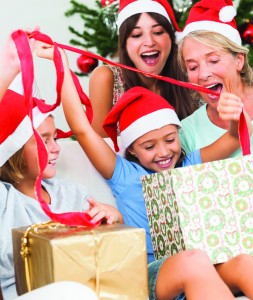 Ho you ever find yourself in what seems like a hopeless situation? Is your life so hectic that you wish for just a moment of peace? Do you wish you laughed more, stopped to smell the roses, and enjoyed life more easily? Are relationships in your life broken – do you long for love?
If you answered "yes" to any of the above, then I have the answer for you. If you answered "no" then still read this article, commit it to memory, and bring it back to mind when need it.
Here is the answer: Christmas. Christmas is the season in which we can find all of the things we want (and need): hope, peace, joy, and love.
Many times Christmas is referred to as the Advent Season. In simplest terms, "advent" means "arrival". But when speaking of Christmas, what exactly has arrived?. Sure, we celebrate the arrival of a baby born to a virgin in a small village in the Middle East. The baby's name? Jesus.
But the arrival of Jesus means a lot more than just another birth. You see Christmas is the season when we celebrate the arrival of hope, peace, joy, and love because Jesus brings all those things in a relationship with Him.
We can have hope in a relationship with Jesus. No mater what may come, we anchor ourselves to the truth of Who Jesus is and what He's done for us. The Scriptures remind us of the hope Jesus brings: "The people who walked in darkness have seen a great light; those who dwelt in a land of deep darkness, on them has light shone." And we see it fulfilled: "She will bear a son, and you shall call his name Jesus, for he will save his people from their sins." Matthew 1:21
We can know peace because of the life we can have in Him. The prophets of old wrote: "For to us a child is born, to us a son is given; and the government shall be upon his shoulder, and his name shall be called Wonderful Counselor, Mighty God, Everlasting Father, (the) Prince of Peace". Isaiah 9:6 And on the night in which Jesus was born, the angels proclaimed: "Glory to God in highest heaven, and peace on earth to those with whom God is pleased." Luke 2:14
We can have joy in an abundant life in Christ. The angels also said: "Fear not, for behold, I bring you good news of great joy that will be for all the people. For unto you is born this day in the city of David a Savior, who is Christ the Lord." Luke 2:8-14
And we can experience an unconditional love that never runs out. "For God so loved the world, that he gave his only Son, that whoever believes in him should not perish but have eternal life. For God did not send his Son into the world to condemn the world, but in order that the world might be saved through him." John 3:16-17
So during this Advent Season as we celebrate The Arrival, think about all that means for us in our daily lives. As the carols play on the radio, as you see the "The Reason for the Season" bumper stickers, as you drop coins in the red buckets on the way into the store, remember that it's about Jesus and the hope, peace, joy, and love that comes in a relationship with Him.
Brent Myers
@brentdrewmyers
Pastor of Community Life
Palm Beach Community Church
www.pbcc.cc
Sunday Services at 9:30 and 11 AM
4901 PGA Boulevard
Palm Beach Gardens, FL 33418