Learn why Microblading is in demand
Permetix Ink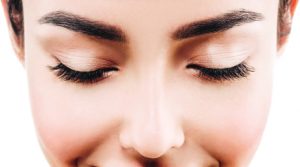 One of the most popular permanent makeup requests is to fill in lost eyebrows. As we age or fight disease and disorders like alopecia and cancer, our eyebrows can become thin. The eyebrow is the mainframe to our eyes and gives balance to our faces, so when the brows are diminished, getting them filled in with an entirely natural look is imperative. But there is a significant difference in how technicians apply the eyebrows as to how satisfied you will be. With a new innovative method microblading allows for tiny strokes that are carefully sketched into the skin will give your brow a "born with look."
Microblading is also known as microstroking; it's an advanced brow embroidery technique whereby a superfine row of needles is used to create thin, hair-like marks on the skin, which last up to 18 months. These "brow tattoos" are ideal for those individuals that want to toss their eyebrow pencils and fully reconstruct, define, cover gaps or fill-in over-plucked brows. Microblading can also be used for more extreme cases such as patients with hair loss. This technique does not require any downtime, as beautiful eyebrows are revealed immediately.
Finding a Highly Qualified Expert Is Critical
It's essential to seek a certified and experienced permanent makeup tattoo artist, when you're looking to put your face and hairline in someone else's hands. You'll want an expert and with that, you can't get much better than Kelly Schreck, owner, and founder of Permetix Ink.
Kelly Schreck, Certified Phibrow artist, Certified Scalp Micropigmentation Artist and Licensed Tattoo Artist, with over 15 years in the beauty industry, Kelly has a love and passion for helping people look and feel their best. Training at the Make-up Designory (MUD) in New York City, she developed her skills to create the best color and look for each individual person.
Kelly has trained around the world in several specialties including Permatech for permanent makeup in California, Phibrows for microblading in Serbia, South Florida for Scalp Micropigmentation, and in Orlando, she studied Nouveau Contour for scarring and areolas. Kelly is also a member of the American Academy of Micropigmentation. With all of her training, Kelly has chosen to specialize in microblading as well as scalp micropigmentation. Microblading is the best method for natural looking hair strokes for eyebrows, and scalp micropigmentation is to replicate the appearance of hair follicles. However, Kelly provides more than just a beautiful enhancement; she creates a comfortable and safe environment for her clients so that they are able to achieve the desired results.
Kelly was inspired by her mother to learn about permanent makeup. As a two-time breast cancer survivor, her mother's struggle with eyebrow hair loss, and scarring after multiple surgeries, left her feeling insecure and powerless. Kelly wanted to help her mother regain that confidence and power, and today she has made it her mission to help women feel better and be more confident in there beauty and bodies.
To find out more about Permetix Ink, please visit their website at permetixink.com, or call directly at (561) 516-9775.
permetixink
1043 State Rd., 7 E
Wellington Fl 33414
Theaology Salon
561.516.9775
permetixink.com